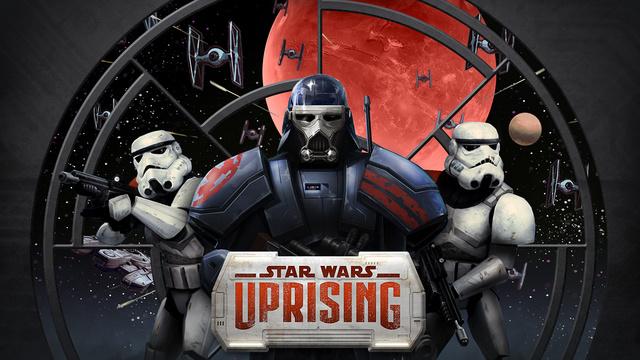 As you already know Apple announced several new products on Tuesday including the iPad Pro, iPad mini 4 and Apple Pencil. We've been busy updating our FAQ with all the new info and should be back to our regular schedule starting next week. But for now here's our weekly look at all the noteworthy iPad apps and games released to the App Store for 09/06/15 to 09/12/15. Don't forget to check out our App Store recap every Saturday for all the weekly releases, jailbreak tweaks, App Store news and important app updates.
Star Wars: Uprising (Free) (Universal)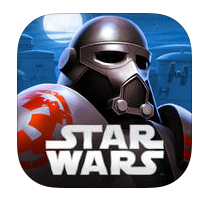 "Star Wars: Uprising is the first Star Wars RPG set between Star Wars: Episode VI: Return of the Jedi and Star Wars: The Force Awakens."
"Join millions of players worldwide in a brand new fight against the Empire! Engage in massive Sector Battles to dictate the expansion of in-game content, create your own powerful character and crew, and play real-time co-op with friends."
"The Galaxy Needs a New Hero. What Kind Will You Be?"
******* KEY FEATURES *******
CREATE THE HERO THE GALAXY NEEDS
Choose from a wide range of abilities, species, visual customizations and classic Star Wars™ gear to become the next Han Solo, Boba Fett or entirely unique hero of your own design with a unique open class system.
SHAPE THE FUTURE OF THE GAME UNIVERSE
Join players worldwide in massive Sector Battles to dictate the expansion of in-game content, including new planets, exclusive gear, higher level caps and unique crew members.
A NEW CHAPTER IN STAR WARS
Play the first mobile game in the Star Wars universe that takes place between Star Wars™: Episode VI: Return of the Jedi™ and Star Wars™: The Force Awakens™.
REAL-TIME CO-OP AGAINST THE EMPIRE
Explore the secrets of the sector, build a powerful cartel with allies, and play alongside friends in synchronous cooperative play.
BRAVE CHALLENGES ON CLASSIC AND NEW WORLDS
Battle your way through missions on Hoth, Cloud City and more, fighting against powerful bosses led by an ominous new adversary.
AnalogKit ($9.99)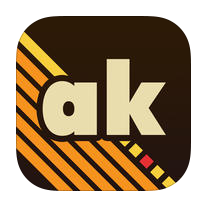 "A music hacker's paradise, Analogkit is designed to be enjoyed by both seasoned synth aficionados and curious cable-wranglers. Whether you're into built-from-scratch effects pedals, synths, vocoders or even DIY games, AnalogKit allows you to build nearly anything you can dream of."
******* KEY FEATURES *******
• Piece together controls, effects and signal generators into any gear you can imagine.
• 50+ included core components that can be combined to create endless possibilities of sounds.
• Share your creations with the community via the built-in Swap Meet, or browse, live-preview, and download gear built by other users.
• Compatible with many external audio interfaces so you can run AnalogKit as an effects board for mics, guitars, and other analog instruments.
• Full USB, Bluetooth, and WiFi MIDI support to let you use your favorite external controllers
• Advanced optimization algorithms enable you to run tens of thousands of basic modules in real-time on a modern iPad.
• State of the art anti-aliased oscillators provide the most authentic sound sources digital synthesis can offer.
• All the favorite toys from modular analog synths as well as digit logic components so you can build all the hybrid franken-synths your hardware modular friends could only dream of.
"Under the hood, AnalogKit is anything but a toy. The process of putting things together with Analogkit is nothing less than an exploration of digital audio creation that's both revealing and powerful."
"Like a supercharged electronics project kit, Analogkit lets you combine and wire things up in any way you want, rather than having to settle for adjusting settings on existing gear. Depending on what components you choose, it can be both a trippy generative app that's easy to lose hours with, or nimble and precise tool for building custom setups quickly."
"Analogkit takes full advantage of its digital nature and lets you literally hook anything into anything, chain together as many of a thing as you like, and finally experiment like a kid again ...a kid that happens to have the best audio toy to come to the iPad yet."
Deponia ($9.99)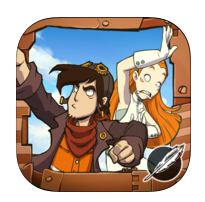 "A Lovely Trash Adventure! Everything on Deponia is made of junk. No surprise that Rufus has enough of this place and wants to leave all that trash behind. During a risky, reckless and not particularly clever attempt to escape, a mysterious beauty lands right in front of his feet. This isn't the happy end of a wonderful love story but the beginning of a hilarious adventure packed with danger, intrigue and utter chaos."
******* KEY FEATURES *******
• A cornerstone of the adventure genre
• Likeable heroes and despicable villains - just as a story like this demands
• Hand-drawn backgrounds and highly detailed animation
• A rebellious soundtrack that you won't get out of your head
Hidden Object Games
- Haunted Legends: The Stone Guest HD (Free)
- Witches' Legacy: The Ties That Bind HD (Free)