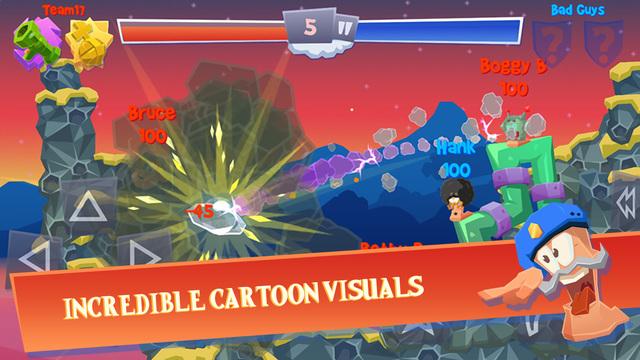 Happy #ForceFriday, here's a look at this week's noteworthy iPad releases for 08/30/15 to 09/05/15. Don't forget to check out our App Store recap every Saturday for all the weekly releases, jailbreak tweaks, App Store news and important app updates.
It was a big week for universal releases, but a slow day for iPad only games and apps. After a few delays Sarah Northway's Rebuild 3: Gangs of Deadsville is finally available for mobile devices. The zombie survival game is available for $4.99 on the App Store for all devices running iOS 7.0 or later.
Seashine (Free) (Universal)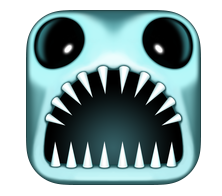 "How long will you survive in the abyss? Dive now into the abyss, in an endless quest for survival. You are born as a fragile jellyfish, struggling to maintain a fading light in the darkness of the deep ocean caves."
"Explore this mysterious underworld and absorb all the light you find on your way to live a few more seconds. But be aware... As poetic as this place seems to be, bizarre creatures and plants lurk in the obscurity, waiting to take a bite of you!"
******* KEY FEATURES *******
- Explore a gorgeous and endless underworld full of unknown dangers and strange creatures.
- An unlimited experience where each game is unique. You'll never face the same challenge twice.
- Intuitive controls specially made for touch devices.
- A beautiful dynamic soundtrack reacting to the environment.
Goat Simulator MMO Simulator ($4.99) (Universal)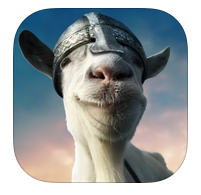 Coffee Stain Studios brings next-gen Goat MMO simulation to mobile devices. You no longer have to fantasize about being a simulated goat in a simulated MMO, your dreams have finally come true!"
******* KEY FEATURES *******
- Five different classes: Warrior, Rouge, Magician, Hunter and Microwave
- Complete dozens of quests, level up a hundred times and play five different classes that's a ton of content you do the math
- Level cap is 101, 1 level higher than you-know-what
- There are even elves and dwarves like in that movie
- Stay a while and listen to Dumblebore the Grey in Twistram
Worms 4 ($4.99) (Universal)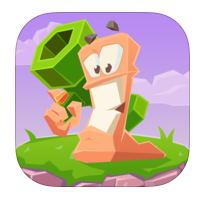 "The latest instalment in the worldwide mega hit franchise! When the guys and girls at Team 17 jump around and squeal with excitement, you know you are on to a winner. You see, the team who designed Worms 4 had you and your favourite device in mind when they created; "
• Synchronous Multiplayer Matches: Battle against opponents from around the world with real time one on one online multiplayer matches! (For the best Worms 4 online experience, we advise using a Wi-Fi connection).
• Shorter, more explosive matches to provide compelling bite sized gameplay.
• Streamlined menu systems to get you into game with a minimum of fuss.
• Add enriched cartoon visuals which look great even on the smaller screens.
"But that's not all! Take a look at the below list and you will see why the folks at Team17 are simply buzzin about Worms 4."
******* KEY FEATURES *******
• Brand New Weapons: Wreak havoc with an assembly of brand new weapon designs including Hailey's Comet!
• Weapon Upgrades: Worms 4 is designed to be a very rewarding play experience. Players can collect more than a hundred weapon upgrades to make their worms more powerful! Weapon upgrades can be mixed and matched to better suit the player's strategy.
• Five Gorgeous Locations: Do battle in five beautiful hand drawn regions: Middle Turf, Candiville, Wacky-Habara, Tomorrow Islands and the Fro Zone.
• 80 Single Player Missions: Test your skills against 80 single player missions. Missions are designed not only to provide the player with hours of enjoyment, but also to teach the finer points of Worms playing strategy!
• Factions: Each player in the game chooses an allegiance, fighting under the banner of Red or Blue! The daily tug of war competition pits faction against faction, with the winners reaping the benefits of extra in-game rewards!
• World Events: Each week dynamic events take place around the game's world map. The player enters into these events and competes against other players, with the aim of representing their faction and earning prizes for fellow faction members.
• Better with Metal: Users whose devices have metal support enjoy additional visual effects.
• Fantastic Customisation Options: As always, Worms 4 features a plethora of great customisation options, allowing the player to individually customise each worm and give their team the personal touch!
• Daily Challenges: Partake in fun optional daily challenges to earn yourself and your faction additional rewards!
• Loot: Spin the loot wheel and break open the loot chests to gain truckloads of rewards and customise every aspect of your worm!
• Connect with Friends: Connect your Facebook account to battle your friends in online multiplayer or view your friend's progress on the world map screen and compete to beat their scores.
Splashtop Wired XDisplay HD ($9.99)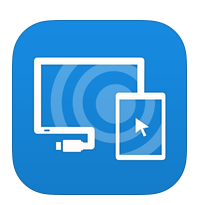 "Splashtop Wired XDisplay turns an iPad into an extra display for your computer, enhancing productivity."
******* KEY FEATURES *******
- High Performance (1080P or retina display at 60fps)
- Support for Windows 7 default Aero desktop theme featuring translucent windows
- Auto orientation when iPad is turned (works in both landscape and portrait modes)
- Ability to choose the position of your extended display relative to the computer
- Secure wired connection
More iPad Apps
- PressIt multiband compressor ($4.99) Mmulti-band compressor for the professional audio engineer
- LiquidText (Free) PDF and document reader for annotating, researching, highlighting and more...
Hidden Object Games
- Spirit of Revenge: Cursed Castle HD (Free)
- Nevertales: Smoke and Mirrors HD ($3.99)