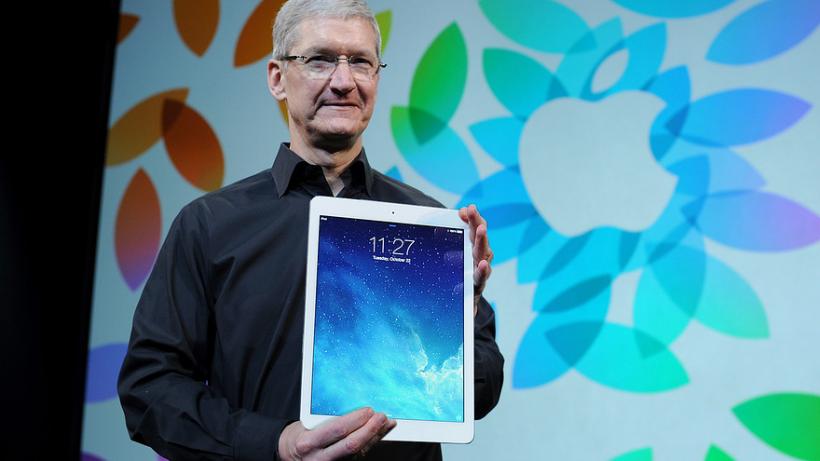 Mark Gurman of 9to5Mac has been slinging out the Apple rumors at a rapid pace on Wednesday. "Trusted sources" told Gurman that the rumored 12.9-inch iPad Pro and iPad mini 4 will both make their official debuts at Apple's scheduled September 9th media event at the Bill Graham Civic Auditorium in San Francisco, CA.
The mythical 12.9-inch iPad will officially be named the "iPad Pro" and it will begin shipping in November, after pre-orders open at the end of October, according to the 9to5Mac report. The iPad Pro is expected to feature Force Touch, stereo speakers, a USB-C connector, stylus support, and it will be one of the first devices to support Apple's iOS 9.1 split-screen multitasking feature. Pricing is still unknown at this time.
Gurman's sources didn't offer any new information about the fourth-generation iPad mini. It is still expected to be a thinner version of its predecessor with new A8 chip and upgraded cameras. Apple is not expected to announce a new 9-inch iPad model this year.
Apple's set top box is also expected to get an upgrade at the event. The fourth-generation Apple TV is supposed to be slightly bigger than the last model and ship with its own App Store, redesigned remote control with Siri support and motion controls, and according to Buzzfeed, it will offer a universal search option. The Apple TV 4 is expected to cost around $149.
9to5Mac reported this morning that Apple will stick with its standard storage tiers and pricing for its iPhone 6s models. The iPhone 6s will be available in a 16GB model for $199, a 64GB model for $299 and a 128GB version for $399. The Plus 6 model will retail for $299 for the 16GB model, $399 for the 64GB model and $499 for the 128GB model.
Lastly Apple will purportedly launch a few new Apple Watch Sport band colors next Wednesday.
The Apple keynote will kick off at 10 a.m. PDT. Apple fans can watch a livestream of the event on the Apple Events page at apple.com.