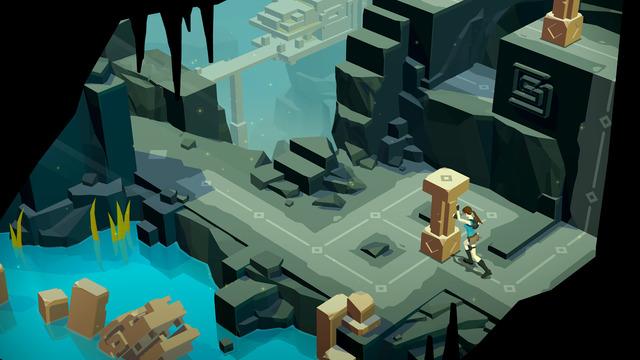 Apple has sent out invitations for its 2015 iPhone keynote. The media event is scheduled to be held at 10 a.m. PDT on Wednesday, September 9th at the Bill Graham Civic Auditorium in San Francisco, CA. Apple fans can watch the live stream at apple.com using their iPad, iPhone, iPod touch or Mac.
In gaming news... The Rebuild 3 mobile release has been delayed agian. Developer Sarah Northway did not give a specific release date since she keeps missing them, but said she is "aiming for September 3rd". I've been playing the beta and I'm really enjoying the game. It is basically an updated version of the original with a ton of new features and better graphics.
Two big universal releases I want to mention this week: Lara Croft GO and The Walking Dead: Road to Survival. Lara Croft GO is a turn-based puzzle game starring everyone's favorite Tomb Raider star. The game features 75 puzzles split into 5 chapters with lots of ancient relics to find and outfits to unlock. It's available on the App Store for $4.99.
The Walking Dead: Road to Survival is free-to-play adventure / building title like The Simpsons: Tapped Out where you can build you own team of survivors and collect your favorite characters from the television show.
Here are the rest of this week's iPad releases for 08/23/15 to 08/29/15. Don't forget to check out our App Store recap every Saturday for all the weekly releases, jailbreak tweaks, App Store news and important app updates.
Haunted Hotel: Death Sentence HD (Free)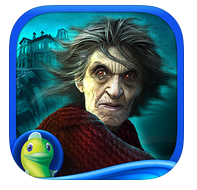 "You've received a letter from your friend James, claiming that he has died and that the Holy Mountain Hotel is the cause of it all. Hurry to the abandoned hotel to uncover the truth!"
******* KEY FEATURES *******
WELCOME TO THE HOLY MOUNTAIN HOTEL
Together you and your friend James have solved all kinds of supernatural mysteries together, but this case may be his last.
IN THIS HOTEL, JUSTICE REIGNS
Race to the hotel and dig deep to uncover the murderer responsible for taking justice into his own hands!
SEEK OUT THE TRUTH!
Venture into the eerie abandoned hotel in search of clues and the truth! Solve intriguing hidden object scenes and various puzzles and try to escape with your life!
HELP A SHIPWRECKED GIRL IN THE THRILLING BONUS EPILOGUE!
Experience the director's alternate ending! Keep your eyes peeled for collectible antiques and character dolls hidden in each location. Then enjoy extras such as eerily stunning wallpapers and concept art!
Hyper - a beautiful video magazine (Free)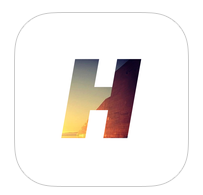 "Hyper is a new video magazine for iPad with a clear less is more approach. With daily editions of only 6 to 12 hand-picked videos, presented in a zen-like, clutter-free design, Hyper simply provides the best of the newest everyday."
"We're a group of actual filmmakers going through the leg work of watching the latest video uploads from hundreds of sources online - ranging from tech & science to culture, style & human stories. Based on storytelling, visual appeal, production value, and journalistic impact, we select the highest quality only. The result is a thoughtfully curated edition of brand new videos delivered to your iPad every day."
"Hyper comes with the most innovative and immersive user interface for any video app to date. A stage for quality short form videos."
MKSensation - Live Giggin' Module/Rompler (Free)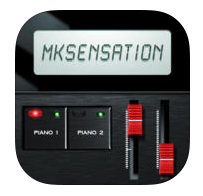 "The MKSensation is a player's live gigging module designed to give you the bread and butter sounds needed for a live session, gig, church service, or studio session. The layout, ease of use, sliders, and simple functionality is what has made our PC version so successful. There is no fancy splash page and it's not rattled with hundreds of sounds. It's designed to be loaded and played for instant layering and inspiration. You could could call this your instant rompler full of the sounds you would use all of the time and given our reputation of sampling, you know the sounds will be very warm, thick, and realistic. You won't even believe that these sounds are coming from your iPad!"
Nationwide Lifts Elevator Guide (Free)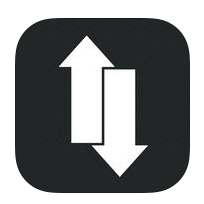 "The Nationwide Lifts Elevator Guide is the ideal way to learn about the variety of residential and commercial elevator products. Architects, builders, and home-owners review photos, drawings, and videos. The educational section includes videos that explain how elevators work. The cab configurator allows you to customize an elevator and take a 3d walk-through. Use this app to plan an elevator project or just learn more about these amazing machines."