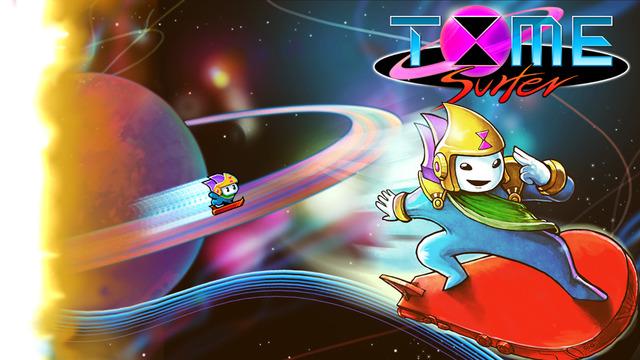 The NFL pre-season kicked off on Thursday, which means it is time to start seriously considering your fantasy football roster. Developer Bryan Saltzman has released 2015 Fantasy Football Draft Kit and Cheat Sheet for the iPad. The draft kit is available on the App Store for $3.99.
The zombie survival game Rebuild 3, which was supposed to land on the App Store this week, has been delayed until August 27.
Here are this week's noteworthy iPad releases for 08/09/15 to 08/15/15. Time Surfer is Apple's free app of the week. The endless runner will be free on the Apple App Store until 08/20/15. Don't forget to check out our App Store recap every Saturday for all the weekly releases, jailbreak tweaks, App Store news and important app updates.
Age of Defenders ($2.99)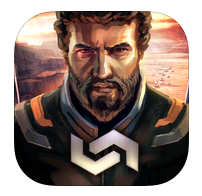 "Looking for Tower Defense that brings something really new? Age of Defenders bring real-time multiplayer and tower offense! Protect your base, build an army and challenge your friends & other players! The gameplay is a true mix of Tower Defense and Real-Time Strategy."
"Not feeling up for multiplayer? Go for the singleplayer campaign! The world of the future is dependent on the mining of Rydan, a precious resource that mankind uses for teleportation. As the main hero, Joseph, you will get to know the world controlled by Rydan Corporation and will fight against the rebels."
"Enjoy many hours of fun and beautiful, hand-drawn cutscenes that are sure to charm any sci-fi art fan!"
******* KEY FEATURES *******
Multiplayer first – challenge players worldwide
Story-driven solo campaigns
Hand-drawn cutscenes with a beautiful art style
Highly detailed 2D graphics
Attractive post-apocalyptic setting
Atmospheric music
… and really great, diverse gameplay!
Gathering Sky ($2.99)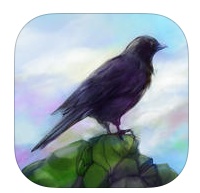 "Guide a flock of birds on a playful journey across the sky. Dance in the winds of a far-away world and create an emotional story without words."
"The world is brought to life by an original score performed by the San Francisco Conservatory of Music."
"The experience is enjoyable with any skill level and can be finished in under an hour."
"Fly with us."
Sentinel Command ($6.99)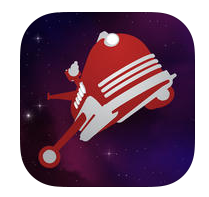 "Sentinel Command is a sci-fi themed strategy game that blends tactical, turn-based RPG style combat with a real time strategic simulation."
"House Daraay has invaded the sovereign domain of House Sedaris. Their goal is simple: take control of the valuable Neoplatinum-rich asteroid fields to fuel their galactic war. As heir to House Sedaris, you are tasked with the defense of the Neoplatinum mining operation."
"From your base of operations at the Sentinel space station, you will take command of a small but powerful starship fleet. Protect the mining installations from Daraay raids. Distribute harvested Neoplatinum to your allies in exchange for powerful new ships and upgrades. Develop your ship's bridge officers from novice crews to seasoned veterans. Customize your fleet to suit your tactics. Seek out and destroy the Daraay bases where they are staging their attacks, and drive them from your domain."
Your House's survival and the fate of the Galaxy hang in the balance!"
******* KEY FEATURES *******
Features a challenging, lengthy campaign with multiple difficulty options to suit your skill level
12 Ship Classes, 26 Unique Weapons, and 6 tiers each of Med Bays, Shield Generators, Armories, and Damage Control Systems gives you tremendous flexibility in fleet customization
The game is a simulation, no two games will play out the same way, adding to replayability and value
Tactical battles follow the tradition of turn-based JRPGs, with your crew earning experience to unlock 48 different combat abilities
Deep combat system has component level damage to ship systems such as weapons, engines, bridge, and deflector, as well as injuries to individual bridge officers
Balance sending Neoplatinum to aid the galactic war effort with meeting your own immediate needs of keeping your fleet well-armed and equipped
Designed specifically for iPad with touch controls in mind
No IAP - you are purchasing the full game
Padlet (Free)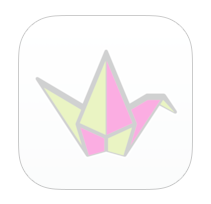 "Padlet is the easiest way to create and collaborate in the classroom, at work, and at home."
"Padlet works like a piece of paper - we give you a blank screen and you can put whatever you want on it. So you can, say, throw some videos on it, together with some images and documents, and create something beautiful."
Lots of people use Padlet for
- File sharing
- Collaborative notetaking
- Websites
- Brainstorming
- Noticeboards
- Bookmarking
- and more...
This week's hidden object games:
- Riddles of Fate: Memento Mori HD (Free)
- Living Legends: Wrath of the Beast HD ($2.99)