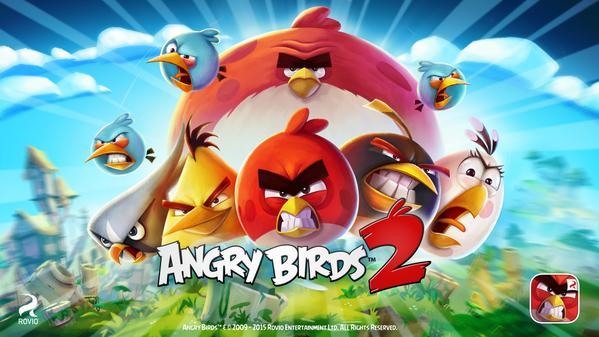 Rovio released the first true sequel to Angry Birds 6 years after the original took mobile gaming by storm. Angry Birds 2 has already been downloaded over one million times since its release, which is an impressive feat, even for a free game. The game features the same slingshot gameplay as the original but with better graphics, multi-stage levels, new spells and more. Angry Birds 2 is available on the App Store for free.
Amplitude Studios announced that it is bringing its popular PC game Dungeon of the Endless to the iPad this summer. Dungeon of the Endless is a roguelike adventure game with randomly generated levels and tower defense elements. You can hit the link above for more information, trailer and the official background story of the game.
Here are this week's noteworthy iPad releases for 07/26/15 to 08/01/15. Worms 3 is Apple's free app of the week. The game will be free on the Apple App Store until 08/06/15. Don't forget to check out our App Store recap every Saturday for all the weekly releases, jailbreak tweaks, App Store news and important app updates.
PixelBoom! ($0.99)
"PixelBoom! is a new kind of picross- or nonogram-puzzle game, with over 60 levels in 4 degrees of difficulty. The game features two kind of level types: One is time based and the other one has a limited number of permitted false attempts. No matter what, if you fail, the level will go "Boom", so you have to act smart. The objective of each level is to uncover an image in a grid of squares, which in PixelBoom! are called "pixels". There are pixels contributing to the final image and pixels, which must be transparent. It is your goal to deduce which are the contributing and which are the transparent ones. Digits, which are attached to the grid, will tell you the number of consecutive contributing pixels in each row and in each column. Combining these numbers is the key to solving the level."
"To ease the challenge, there a three different kind of powerful tools you may unleash:"
1) The Hourglass: Increase your time or the number of permitted false attempts
2) The Hint: Solves a randomly chosen pixel, which contributes to the final image
3) The Focus: Reduces the playing field and lets you focus on solving a smaller area first
"To use one of these tools, you will need energy, which is earned by uncovering the transparent pixels. It may not be necessary to uncover those to solve the level, but it will help you uncovering the others."
Ghosts of the Past: Bones of Meadows Town HD (Free)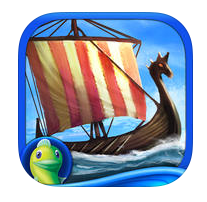 "The sheriff of Meadows Town has disappeared without a trace, and you've been hired as his replacement. Can you stop a vengeful Viking spirit before she strikes again?"
******* KEY FEATURES *******
THERE'S A NEW SHERIFF IN TOWN
A recent storm has emptied the town of almost all inhabitants. The streets are boarded up and abandoned, and no one can explain the forces behind the weather… or the terrifying string of murders that has just begun.
PURSUE A GHOSTLY ADVERSARY
Only you and your deputy are left to piece together the mystery of mummified bodies and ghostly apparitions. Can an angry spirit really be the cause of the turmoil?
LOCATE AND DECODE ANCIENT VIKING RUNES
Investigate the strangely empty town, scouring for clues and useful objects within hidden object scenes. Refer to your evidence board and rely on your wits to solve challenging puzzles and mini-games!

Forge - Build Your Ideas: Collect. Organize. Explore. (Free)

"Great design starts with brainstorming inspiration, notes, and sketches. Forge is a visual brainstorming tool for your iPad. Collect inspiration, organize ideas on project walls and create sketches to build concepts, storyboards, moodboards and more"

More iPad Apps

- League of Light: Wicked Harvest HD (Free) Spooky hidden object game
- ark Parables: The Little Mermaid and the Purple Tide HD (Free) Another hidden object game from Big Fish Games
- Seeker's Notes: Mysteries of Darkwood (Free) ANOTHER hidden object game
- GoArmy Edge Football (Free) Free-to-use, U.S. Army created and branded app that is designed to help athletes learn their team's playbooks