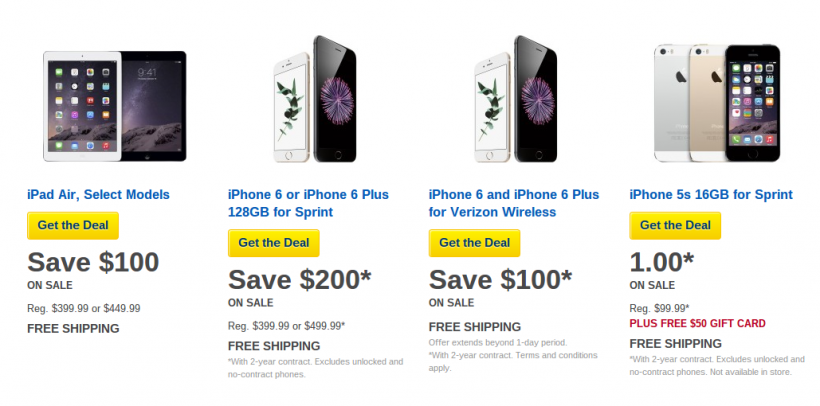 Best Buy has followed up its Black Friday in July promotion with a Cyber Monday in July sale. Best Buy customers can save $100 on select models of the original iPad Air, and nab an iPhone 5s for $1 with a new two-year contract from Sprint.
As you can see from the screenshot above Best Buy is also offering deals on the iPhone 6 and 6 Plus to Sprint and Verizon customers.
Other Cyber Monday deals include 13-inch MacBook Pro for $900, a free gift card when you purchase a GoPro HERO4 Silver Action Camera, and more. You can take advantage of all of these deals, today only (07/272015), at Bestbuy.com.
Remember, next-generation rumors are heating up and it is likely that Apple will be releasing new iPhone and iPad models in a few short months. Apple recently refreshed its iPod lineup with an improved sixth-generation iPod touch and new colors for the iPod shuffle and nano.