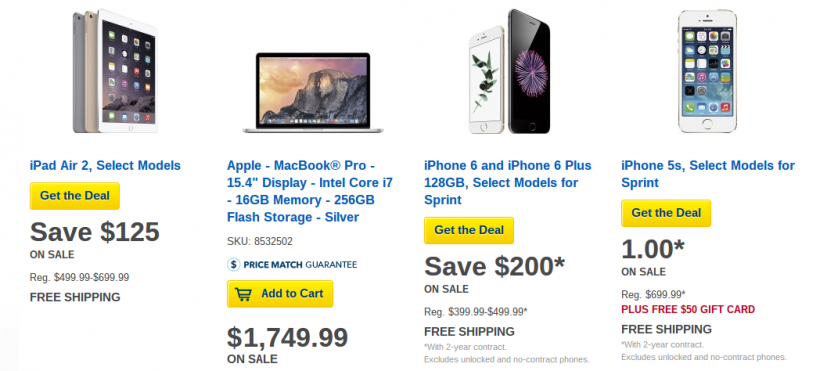 Best Buy is holding a Black Friday in July sale until Saturday. Select iPad Air 2 models, like the 64GB WiFi space gray model ($474.99) are $125 off. Other Apple products, such as the Retina MacBook Pro, have also been discounted.
Best Buy customers can nab a 2.2GHz 15-inch Retina MacBook Pro for $1,749.99, a savings of $250.
And finally, Sprint customers can save $200 on iPhone 6 and iPhone 6 Plus models.
All three Black Friday is July deals are available through Bestbuy.com.
Remember, Apple is expected to refresh at least its iPhone lineup in a few months, and that's why Best Buy is probably looking to move inventory. There have been a few dodgy rumors suggesting Apple may not release an iPad Air 3 this year due declining tablet sales, but that seems unlikely. Buying an older model isn't an awful idea either. Apple recently extended the life of both the iPhone 4s and iPad 2 by allowing them to support iOS 9.