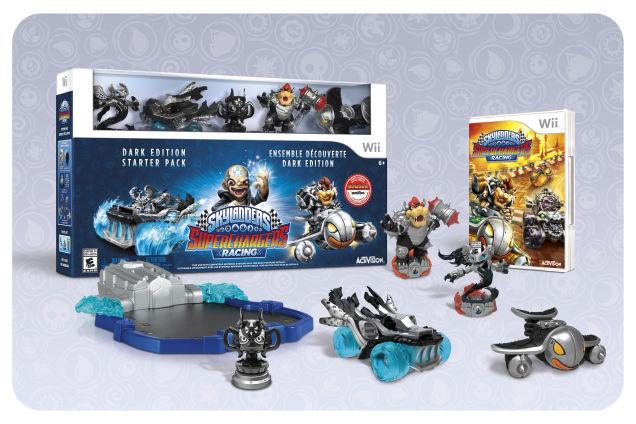 There was some exclusive Skylanders Superchargers news announced by Toys R Us this week. The Nintendo Supercharger/amiibo hybrid Donkey Kong and Bowser Dark Edition figures will only be available for the Wii and Wii U. This may be important information if you were considering buying an iPad Starter Pack, because you will need to purchase the Wii or Wii U Dark Edition Starter Pack if you want the limited edition Bowser.
Five Nights at Freddy's 4 was launched for Windows through Steam on Thursday. Hopefully the iOS release will be available in a few days.
Here are this week's noteworthy iPad releases for 07/19/15 to 07/25/15. SpongeBob Moves In is Apple's free app of the week. The game will be free on the Apple App Store until 07/30/15. Don't forget to check out our App Store recap every Saturday for all the weekly releases, jailbreak tweaks, App Store news and important app updates.
Gabriel Knight: Sins of the Fathers 20th Anniversary Edition (Free)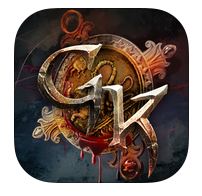 "As struggling author and bookstore owner Gabriel Knight, investigate a series of savage ritual killings in New Orleans and their connection to voodoo's sinister mysteries. The deeper he dives into master storyteller Jane Jensen's tale of terror and suspense, the closer he'll come to discovering the secrets of his own family history–and unfolding his destiny."
"Experience one of adventure gaming's most stunning masterpieces all over again in this blockbuster retelling of the award-winning 1993 murder-mystery, which adds all-new puzzles, scenes, and HD graphics! Blending the best of yesterday and today, it re-imagines the 1993 original, voted one of the greatest games of all time, for an entirely new generation of fans."
Legions of Steel ($9.99)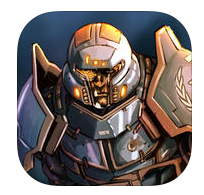 "The Empire of the Machines is threatening the entire universe. The League of Aliens and the U.N.E. (United Nations of Earth) have banded together to defend the galaxy from the invader. Battles are raging everywhere, but it is inside the twisting corridors of the Machines underground production facilities, that the tactical upper hand is taken. And the war is won."
"Originally designed by Clark Browning, Marco Pecota and Derrick Villeneuve, Legions of Steel is a tactical board game where players fight battles in a dark and dangerous environment. French Developer Studio Nyx have managed to re-create the deep and challenging set of rules, while adding slick 3D models, a clever and accessible UI and a load of new features."
RotoWire Fantasy Football Guide 2015 ($4.99)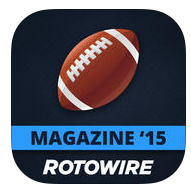 RotoWire has taken the best of its in-depth player analysis and packaged it in an interactive magazine for 2015. This iPad version of our long-running print magazine will help make you the will help you prepare better than any owner at your draft."
******* KEY FEATURES *******
Player Rankings & Profiles For More Than 300 Players
Top Rookies, Sleepers, and Potential Busts To Avoid
Comprehensive Cheatsheets & Projected Stats
College Fantasy Football Preview
Jeff Stotts' Injury Analysis & Much More!
PAW Patrol Pups to the Rescue HD ($4.99)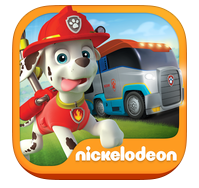 "Go on a rescue road trip with all your favorite pups in the new app: PAW Patrol Pups to the Rescue HD."
"With the new Paw Patroller vehicle, the pups can now save the day in places way beyond Adventure Bay! Your child will keep an eye out for rescue alerts, then go on rescue missions to the Bay, the Ice Fields, and Yumi's Farm! There are different rescues for each of the seven pups with a variety of fun mechanics, including swipe, tap, tilt, and drawing circles. Rescues feature new tools and vehicles for each pup! The app also includes an awards screen with over 30 awards, tutorials for each game, a parents screen and curriculum guide."
******* KEY FEATURES *******
Children go on rescues with all their favorite pups!
13 different interactive rescues.
3 locations: The Farm, the Bay, and the Ice Fields.
Each rescue is a 2 part game that features the tools/skills of the Pups, and gives players the chance to experience the tools and gadgets for themselves.
Map screen to track your progress and select your next rescue.
Rewards screen with mission specific reward badges for each rescue, plus additional meta awards for completing all the rescues (30 awards in total)!
In-game tutorials.
Parents screen and curriculum guide.
More iPad Apps
- The Secret Order: Masked Intent HD (Free) Hidden objects game
- Countdown 365 (Free) – Event reminders and timer countdown
- Dark Realm: Queen of Flames HD (Free) Another hidden object game