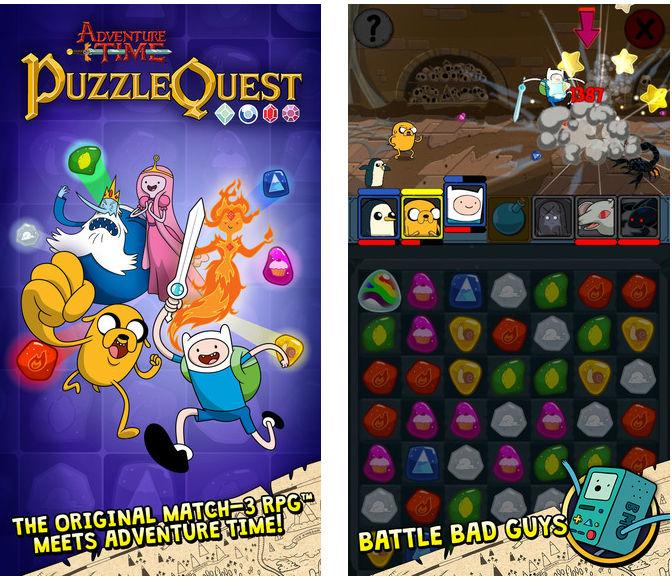 The latest Adventure Time game has landed on the Apple App Store. This time the gang from the Land of Ooo are going on a match 3 adventure. In Puzzle Quest players join Finn and Jake as they help the residents of Ooo solve problems and battle bad guys. The game features lots of popular Adventure Time characters, who you can unlock and collect. Each character comes equipped with their own mathematical special abilities and are upgradeable with earned XP. Some of the available characters include Marceline, BMO, Princess Bubblegum, Flame Princess and Gunter.
Puzzle Quest also features the ability to craft new items, tournament play, special events and a match 3 battle system. The game was released by developer D3PA, who has made a name for themselves by releasing other popular match 3 titles like Marvel Puzzle Quest.
Puzzle Quest is just one of many Adventure Time-related games available on the App Store. Cartoon Network has released several titles themselves, including Adventure Time Game Wizard and the popular Card Wars. A lot of the Cartoon Network games are available as App Store bundles.
Adventure Time Puzzle Quest is available for free on the App Store. It supports all devices running iOS 7.0 or later.