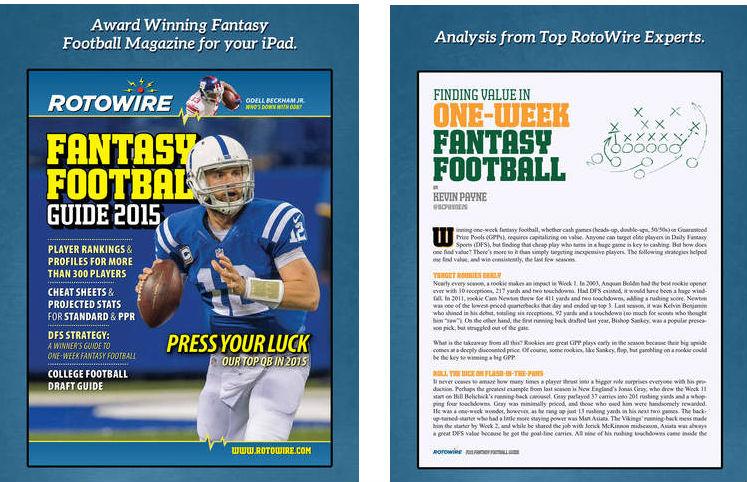 Roto Sports has released one of the first digital fantasy football guides for the upcoming 2015 NFL season, which kicks off on September 10. The RotoWire Fantasy Football Guide 2015 is now available on the Apple App Store for the iPad and iPad mini.
The RotoWire Guide is an interactive magazine with over 300 player rankings and profiles, including rookies, potential sleepers and busts. It's never too early to start planning for your fantasy football draft, especially if you're in a keeper league, and this guide is just one way you can familiarize yourself with this year's potential late round steals and prospects. The RotoWire Guide also offers cheatsheets, projected stats, a college fantasy football preview and analysis from Jeff Stotts.
Remember, this is the RotoWire Fantasy Football Guide, not the RotoWire Fantasy Football Draft Kit, Roto Sports releases every year. Draft kits and cheat sheets will begin hitting the App Store in a few weeks.
The RotoWire Fantasy Football Guide 2015 is available for download for $4.99. It supports the iPad running iOS 6.0 or later.