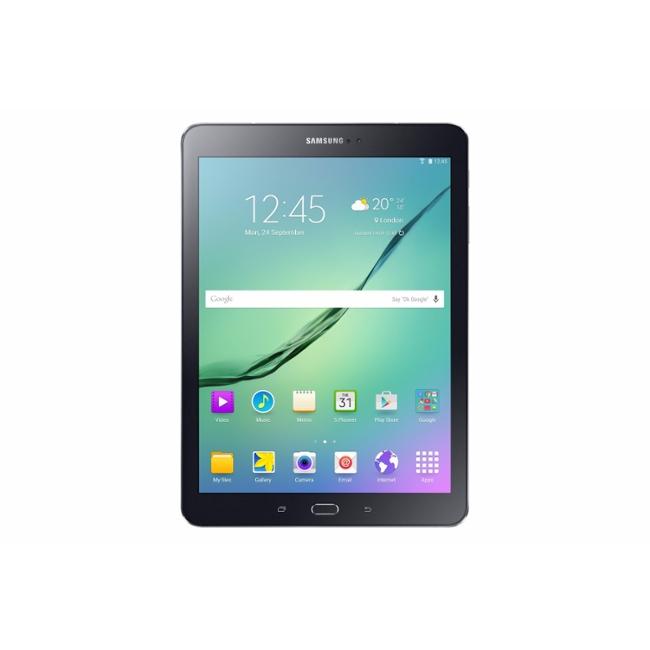 Samsung on Monday officially unveiled its new iPad competitor, the Galaxy Tab S2. The new slate is thinner than the iPad Air 2 measuring in at 5.6mm, and it is equal in screen resolution with 2,048-by-1,536 pixels. It is powered by an eight-core Exynos 5433 processor with 3GB of RAM, a 5,870mAh battery, and it ships with Android 5.0 (Lollipop).
The Tab S2 is equipped with an 8MP rear-facing camera, 2.1MP front-facing camera, a touch-enabled Fingerprint Scanner, GPS, an accelerometer and gyroscope. Other features include built-in 802.11ac Wi-Fi, Bluetooth 4.1, and it comes preloaded with Microsoft Office Solutions plus two years of free file storage on the cloud via OneDrive. The Tab S2 is also offers multitasking capabilities, which will not be available on the iPad until iOS 9.0 is released this fall.
The Samsung Galaxy Tab S2 will be available as a 9.7-inch or 8-inch model with Wi-Fi-only and LTE options in 32 or 64GB varieties. All models will feature a microSD card slot for expanding storage up to 128GB. The Tab S2 is compatible with Samsung's Book Cover Keyboard.
The Samsung Galaxy Tab S2 will begin shipping in August. You can read the full press release here.