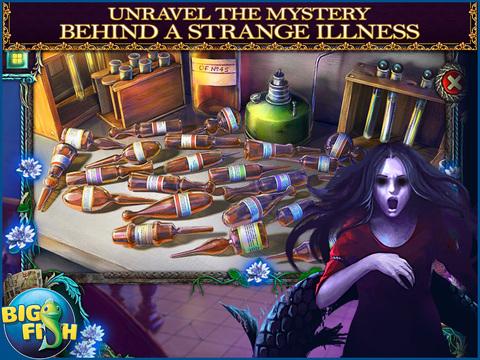 Besides the obligatory hidden object game from Big Fish Games, Don't Starve is the only iPad app worth mentioning this week. Here are a few noteworthy universal App Store releases for 07/05/15 to 07/11/15. Card Wars - Adventure Time Card Game is Apple's free app of the week. The game will be free on the Apple App Store until 07/16/15. Don't forget to check out our App Store recap every Saturday for all the weekly releases, jailbreak tweaks, App Store news and important app updates.
Don't Starve: Pocket Edition ($4.99)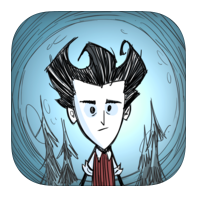 "Don't Starve: Pocket Edition, brings the hit PC game enjoyed by over 4 million players to the iPad. Now you can experience the uncompromising wilderness survival game full of science and magic on the go!"
"Play as Wilson, an intrepid Gentleman Scientist who has been trapped and transported to a mysterious wilderness world. Wilson must learn to exploit his environment and its inhabitants if he ever hopes to escape and find his way back home. Enter a strange and unexplored world full of strange creatures, dangers, and surprises. Gather resources to craft items and structures that match your survival style. Play your way as you unravel the mysteries of this strange land."
******* KEY FEATURES *******
Optimized for Touch: New intuitive touch interface lets you explore, fight, craft and manage inventory with ease.
Uncompromising Survival & World Exploration: No instructions. No help. No hand holding. Start with nothing and craft, hunt, research, farm and fight to survive.
Dark and Whimsical Visuals: 2D characters and odd creatures inhabiting a unique 3D world.
Randomly Generated New Worlds: Want a new map? No problem! At any time you can generate a new living and breathing world that hates you and wants you to die.
Shiver: Lily's Requiem HD (Free)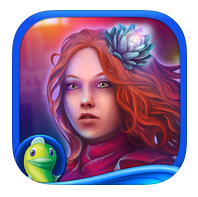 "It's your first day as head doctor of the Blackwill Hospital but trouble starts before you even enter the building! A young woman collapses on the street, attacked by someone – or something. Can you uncover what's causing the woman's strange symptoms?"
• CAN YOU FIND A CURE?
You play Dr. Thompson, returning to the sleepy town of Blackwill after 17 years. Things take a strange turn when you come across a woman begging for your help!
• INVESTIGATE THE BLACKWILL CURSE!
As you treat her, you realize she may be connected to your past… and you may be the only one who can save her from the strange illness that also claimed her mother.
• UNRAVEL THE MYSTERY BEHIND THE STRANGE ILLNESS
Journey through various locations filled with puzzles and hidden object games to solve! It's up to you to find the answers to save the young girl.
• RELEASE BEATRICE FROM THE SIREN'S SPELL IN THE BONUS CHAPTER!
Collect hidden black pearls and earn achievements throughout the game. Then, enjoy exclusive extras such as captivating wallpapers, a concept art gallery, and more!
Magic Duels (Free) (Universal)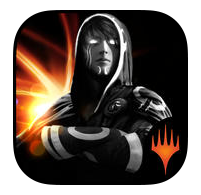 "Every origin... Begins with a spark."
"Enter the world's best strategy card game with Magic Duels, an all-new digital experience! Immerse yourself in the world of Magic: The Gathering's exciting new Origins campaign as you play through the stories of five iconic Planeswalkers. Hone your skills and build your deck of spells from an ever-growing library of collectible cards, then take on your friends or thousands of AI opponents in Battle Mode."
"Enjoy virtually endless gameplay with regular card and content updates, quests and achievements, multiple play modes—including fan favorites like Two-Headed Giant—and fully earnable content. The new Skill Quest training system and enhanced Deck Builder with step-by-step guidance ensure an epic Magic experience for new and veteran players alike."
Showtime (Free) (Universal)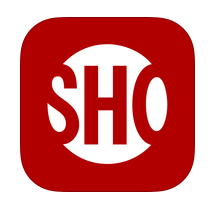 "A new way to get SHOWTIME® is here, and you can try it FREE for 30 days! Simply download the SHOWTIME app to your iPad®, iPhone® or iPod touch® and sign up. Watch what's airing live on SHOWTIME or get unlimited on-demand access to every season of award-winning SHOWTIME Original Series like Homeland, Shameless and Ray Donovan, star-studded hit movies, groundbreaking documentaries, hilarious comedy specials and action-packed sports including championship boxing events – all commercial-free. Stream all new episodes when they premiere or catch up on past seasons, plus watch classic Showtime Original Series like Dexter® and Weeds. And, new titles will be added regularly so there will always be something great to watch."