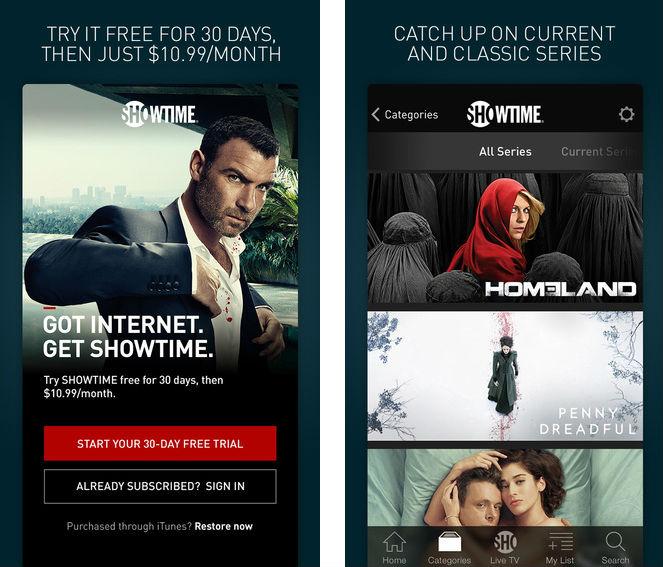 Showtime has given consumers one more reason to cut the cord by rolling out its own HBO NOW-like subscription service. iPad, iPhone and Apple TV users can now subscribe to the premium channel without a cable or satellite subscription. A subscription to Showtime is now $10.99 a month, and it offers access to original series, movies, documentaries and sports. The iOS app includes Airplay support, live access, closed captioning and more.
The iOS app is available for free on the Apple App Store. iPad and iPhone owners can subscribe to the service through the app as an in-app purchase. The first 30-days of the service are free.
Unlike HBO NOW, which is just ending its timed exclusive with Apple, Showtime online members can also access the service through other options, such as Roku and showtime.com. There is even a $2 discount if you sign up through Hulu.com.
Viewers no longer have to pay for costly cable bundles to access premium channels such as HBO and Showtime, and they can now subscribe to a variety of television and movie streaming options for less than a cable or satellite subscription. Even the Lifetime network has gotten in on the action by releasing a Lifetime Movie Club app for iOS users. The Lifetime movie club costs $3.99 a month for access to 30 different original Lifetime films.