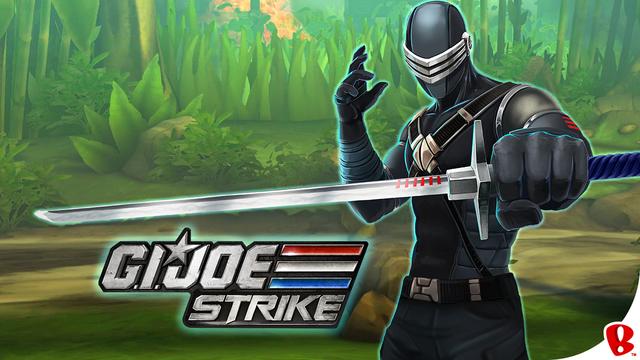 Last week Apple removed all apps in the App Store that featured the Confederate flag, including historically accurate strategy games. This did not sit well with a lot of people who thought Apple was taking the recent Confederate flag controversy too far. According to CNN Money, Apple has reinstated some of the games soon after banning them. Andrew Mulholland of HexWar Games said Apple put Civil War: 1863 back on sale without needing any changes, but the game studio had to tweak other titles, such as Civil War: Gettysburg, to have them reinstated. Apple is not allowing games to feature the Confederate flag on App Store icons or in screenshots, but the flag will be allowed during gameplay as long as it is not being used in an "offensive and mean-spirited way".
This is not the first time Apple has asked app developers to edit app icons. Back in February Apple forced several developers to alter their app icons and screenshots because they included violence against human beings or featured guns.
Here are this week's noteworthy iPad releases for 06/28/15 to 07/03/15. Star Walk 2 is Apple's free app of the week. The game will be free on the Apple App Store until 07/09/15. Don't forget to check out our App Store recap every Saturday for all the weekly releases, jailbreak tweaks, App Store news and important app updates.
G.I. Joe Strike (Free) (Universal)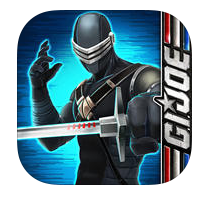 "Experience the visceral thrill of combat in this fast-paced, cinematic action game. Your nemesis Storm Shadow has rounded up an army of deadly Arashikage ninja and must be stopped! Lead your own covert mission as Snake Eyes, the iconic G.I. Joe commando in G.I. Joe: Strike by Backflip Studios. Switch effortlessly between martial arts and gunplay to halt waves of encroaching enemies."
******* KEY FEATURES *******
Easy to use, responsive touch controls are quick to learn, but challenging to master.
Dynamic, engaging combat featuring a mix of martial arts, swords, and modern weaponry.
Collect and upgrade 100+ ability cards to strengthen Snake Eyes.
Venture through several iconic G.I. Joe locations to wipe out the ninja threat.
Find your rhythm in combat to become the ultimate ninja commando!
Fort Meow ($3.99)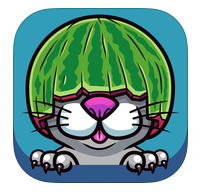 "A pillow fort physics-based puzzle adventure involving cats, destruction and a dusty old manor. Upon finding her grandfather's journal in the attic, Nia is attacked by a barrage of feline assailants. It seems that her grandmother has become a crazy cat lady since last time she visited, so you will need to defend Nia by building a protective fort out of furniture to keep the cats at bay, while deciphering the mysterious tales hidden within the journal."
******* KEY FEATURES *******
PHYSICS-BASED PILLOW FORT ACTION
Build your own custom pillow fort out of household items to protect you from an onslaught of feline assailants as they tumble and claw their way through. Just be careful that your carefully constructed walls don't tumble down with them.
A CAT-ALOGUE OF ITEMS TO BUILD WITH
Build and layer your forts with pillows, grandfather clocks, toasters and more. There are over twenty items to discover, each with a unique property that will help you build the ultimate fortress of protection from the oncoming cat-aclysm.
UNRAVEL THE MYSTERY
Find out what brought so many cats to the attic, and what your grandfather was hiding in the pages of his journal. Something cat-astrophic could be afoot.
CATS, CATS, CATS!
Orange tabbies, majestic chinchillas, dreaded black cats, they are all invading the house and causing mischief. Check out their watermelon stack hats!
Multi View ($0.99)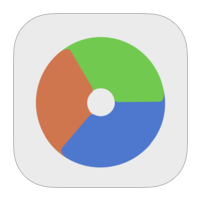 "View up to 3 browser windows simultaneously on 1 Screen. Check Facebook, Twitter, Instagram and many more all at one time. All windows are presented as the mobile site versions of those sites. Copy and paste text or images from one site into another. Use the multiple viewing modes to give you the customization you desire while checking out your favorite sites."
HowardOnTap (Free)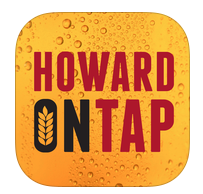 "The HowardOnTap app offers a craft beer trail experience like no other with fast and easy access to the burgeoning craft beer scene centered in Howard County, Maryland. All the information you need for area breweries, brew pubs, ale houses, and more is in the app! Visit all the Trail Stops and be awarded with an official HowardOnTap souvenir glass plus become eligible to win awesome prizes! The app tracks your progress and lets you know when you've completed the trail. Once completed you can travel the trail again for another cool souvenir. Integration with Facebook and Twitter makes sharing your journey easy and fun! You will also be the the first to know what's happening at your favorite beer attractions with the On Tap and Events features. Booking hotel rooms, rides with Uber or taxis, and even tours can be easily done using the Rooms, Rides & Tours feature. Travel the trail over time or all at once with participating tour and travel partners. Hotel and tour packages are available. Download HowardOnTap today to begin a 'hoptastic' adventure. "
More iPad Apps
- WorkVisual App ($39.99) Live drawing app for proffesional keynote speakers
- Studio One Remote (Free) Remote control designed specifically for use with PreSonus Digital Audio Workstation Studio One 3 Professional on Mac and Windows
- Grim Tales: Color of Fright HD (Free) Another hidden object title from Big Fish Games
- School Days HD (Free) High school simulation
- Worldview: Your Window into the World (Free) Social news network where users share images from around the world
- Index Card 4 ($2.99) Corkboard writing app