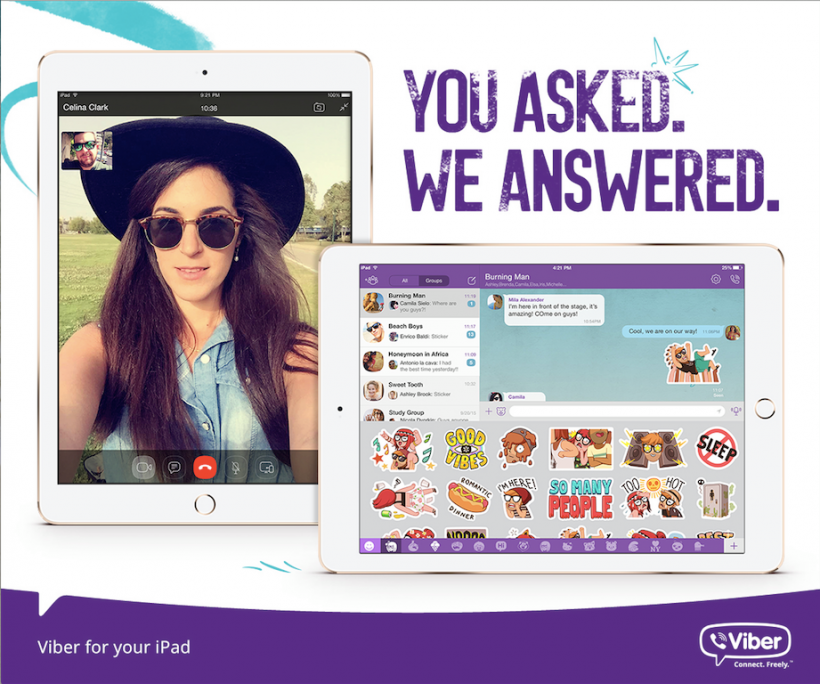 The popular instant messaging app, Viber, has been updated with iPad support. The announcement that Viber is now a universal app was made on the official Facebook page on Monday.
For those of you who have never heard about Viber, it is a messaging app like WhatsApp, that allows users to send text messages and make free phone and video calls. Viber includes all your basic messaging app features such as emojis, stickers, group chats, voice messages and so on. Viber is available for free on the App Store, but it does include in-app purchases for certain features and extras.
The app supports all devices running iOS 7.0 or later. Viber is only "partially compatible" with the iPod.