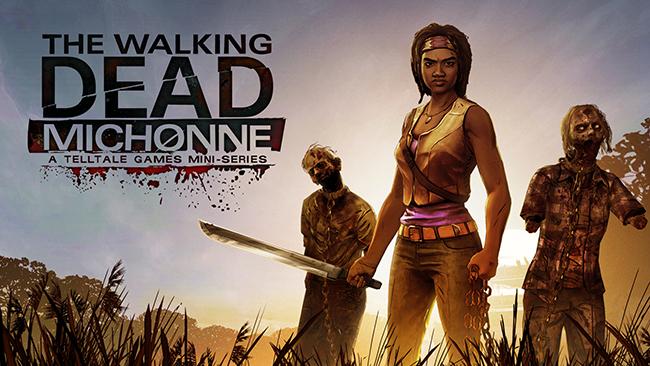 Telltale Games has announced its first miniseries titled, The Walking Dead: Michonne. The next installment for The Walking Dead: A Telltale Games Series follows the popular character Michonne, who has appeared in both the comic book and television adaptation. The story takes place between issues #126 and #139 of the comic book series and explores why Michonne left Rick and the rest of the group.
The miniseries will include 3-episodes and require that you download at least the first episode of Walking Dead: The Game season 2. Telltale did not say why you need to install the first episode, but they note that they will explain "closer to the premiere date". You can download the first episode for free from the App Store. Additional episodes are available for $4.99 as in-app purchases.
The first season of the Walking Dead: The Game is also available to download on the App Store for fre/a>.
The Walking Dead: Michonne will be available "this fall" on iOS and Mac devices, Android devices, Windows, PlayStation 3/4 and Xbox One/360. Here's a description of Michonne and the game from the creator of The Walking Dead, Robert Kirkman, and Kevin Bruner, Co-Founder and CEO of Telltale Games:
"In many ways, Michonne herself is a reflection of the world of The Walking Dead. She is brutal and cold on the outside, but deep beneath what is broken, she remains hopeful, trying to claw her way out of the darkness that surrounds her," said Kirkman. "In our effort to bring the world of the comic and the world of the Telltale series closer together, there is no greater character than Michonne to help bridge that gap."
"Michonne's complexity and range make her an ideal lead for the compelling interactive drama fans have come to expect from Telltale," said Brune. "With this mini-series, players will experience Michonne's challenges first-hand, and the choices they make will shape her journey. We're incredibly honored by Robert for the opportunity to share this untold story in The Walking Dead universe."
You can learn more about Telltale Games and its upcoming titles @telltalegames, or on Facebook and the official Telltale blog.