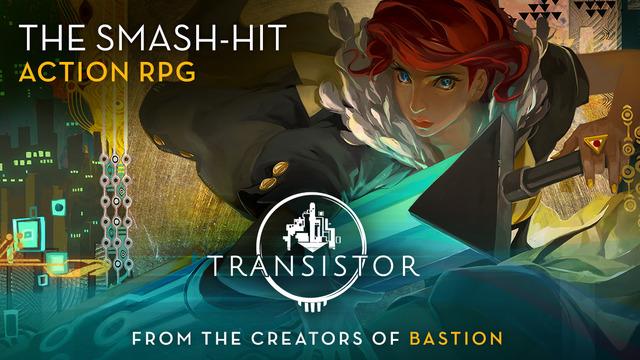 There were quite a few games released to the App Store this week, but no iPad titles managed to cross our radar. Here are some noteworthy universal App Store releases instead. Apple's free app of the week is Slayin. The RPG will be free until 06/18/15. Starbucks has named Monument Valley its free app of the week. Just visit your local Starbucks to download the game for free. Also don't forget to check out our App Store recap every Saturday for all the weekly releases, jailbreak tweaks, App Store news and important app updates.
Transistor ($9.99)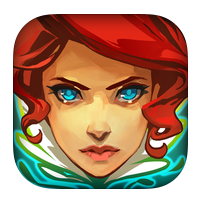 FROM THE CREATORS OF BASTION: Experience a science fiction action RPG like no other! Wield an extraordinary weapon of unknown origin as you fight through a stunning futuristic city.
BUILT FOR TOUCH: Transistor for iOS features the vibrant presentation and deep combat that Transistor is known for, with an intuitive new touch interface -- or switch to Classic Controls with optional gamepad support.
IT'S YOUR TURN: Transistor seamlessly integrates thoughtful strategic planning into a fast-paced action experience.
FIGHT YOUR WAY: Configure the powerful Transistor with thousands of possible Function combinations to overcome any obstacle.
UNRAVEL THE STORY: Piece together the Transistor's mysteries as you pursue its former owners through a rich and atmospheric story.
INFINITE RECURSION: 'Recursion' option introduces all-new battles after finishing the story.
UNIVERSAL APP: Play on iPad or iPhone, with save data stored via iCloud.
Angry Birds Fight! (Free)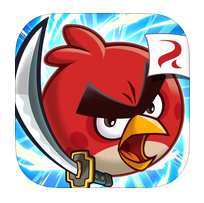 "Get ready for a showdown in Angry Birds Fight! – a match-3 frenzy where you take on other players in real-time battles of strategic, bird swapping agility! Join your favorite flock on a journey to match tons of addictive feathery puzzles!"
CHALLENGE other players globally in real-time match-three puzzles
POWER UP birds for the fight by matching faster and better than your opponent
MATCH 4 to activate special powers, MATCH 5 to start FEVER TIME!
WIN fights to gain XP, win items and customize your flock and your ship
ACCESSORIZE with different items to increase health, attack and add skills
EARN bird coins in fights to buy more weapons and accessories in the shop
PLAY the lucky slots to unlock more items - go on, give it a spin!
Infection: Humanity's Last Gasp ($4.99)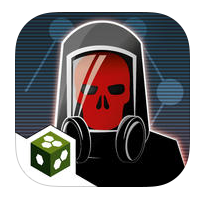 "James Franklin — Patient Zero — collapses after stepping off a plane from the Congo at JFK International Airport. He is rushed to Forest Hills Hospital where he is placed in an isolation ward. It is quickly discovered he has Morbusian, a constantly mutating virus that is resistant to all known antivirals. The survival of humanity itself is at stake!"
"In Infection: Humanity's Last Gasp you are the director of the Department of Plague Control (DPC) field office in New York City. You make the decisions about what parts of the virus to study, which personnel to hire, and what equipment to purchase. You'll soon discover you are working with an eccentric group of scientists who don't always work well together — and one very resourceful lab rat named Marvin. As the casualties increase, so does the stress and mistakes made, as you try to complete your vaccine before time runs out for all of mankind!"
"This strategy game uses simple mechanics in a multitude of combinations to create engaging, deep gameplay as you try to eliminate an evolving virus that could spell the end of the human race. While random events from the Status Reports might throw a wrench in your plans (or occasionally help you out), you'll use the Lab Personnel and Equipment you've hired to piece together randomly generated proteins into the different parts of a vaccine, all while managing dwindling funding resources as the Death Toll Track climbs. Each time that your Containment fails you come one step closer to losing this battle, so make sure that you push everyone to their limits before the infection reaches critical levels."
The Order of the Holy Grail (Free)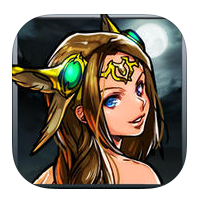 One day the light of the Holy Grail was lost and the world was plunged into darkness. The Knights Commander Lord Klaus, leader of the Order of the Holy Grail, has sent an emergency summons ordering you to recapture the Lighthouse of the World..."
Moving within dungeons and fighting is automatic, and requires no complicated controls
You can search a dungeon for 5 minutes at a time, so you can enjoy gameplay during available free time
Over 1000 Items to discover inside the dungeons! You can power up according to the number of Items you gather
Build a combination choosing from 12 knights each with their own individual personalities and Items to create your own unique party
You can also enjoy the story of the quest for the Holy Grail
There are no charges for playing this game. You can enjoy gameplay for free all the way to the end.