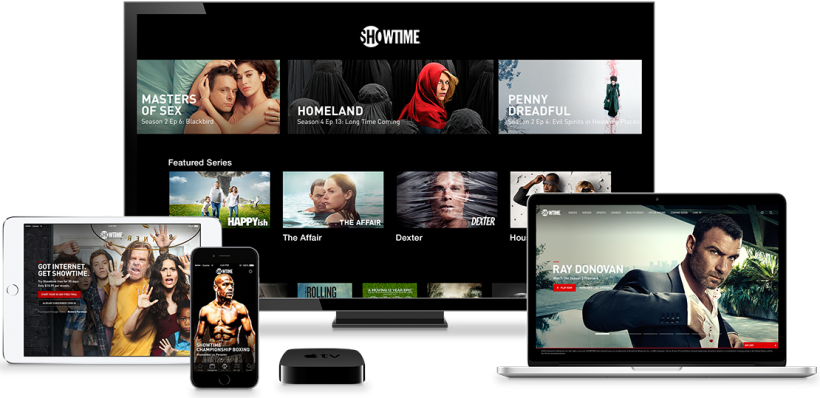 As expected, Showtime has joined HBO in cutting the cord by officially announcing its own standalone streaming service. Anyone with an Apple device will be able to receive unlimited access to Showtime programming for only $10.99 a month, which is $4 cheaper than HBO NOW. The service will be available exclusively on iOS devices and Apple TV starting on July 12.
The service will include live events, including series premieres, and access to on-demand movies, original programming, documentaries and more. iPad owners can download the Showtime Anytime app for free to sign up for an account or visit showtime.com. The first 30-days of the service is free.
Showtime competitor, HBO, released its own online streaming service called HBO NOW in April. The service launched exclusively on Apple devices for $14.99 a month with a free 30-day trial. HBO has already begun asking customers who have left the service if they would consider staying for a reduced rate of around $10 a month. It will be interesting to see if Showtime's lower subscription rate forces HBO to adjust its asking price.
Customers can now get Hulu Plus, Netflix, HBO NOW and Showtime for around $50 a month. This is much cheaper than the expensive television bundles offered by cable companies such as Comcast.