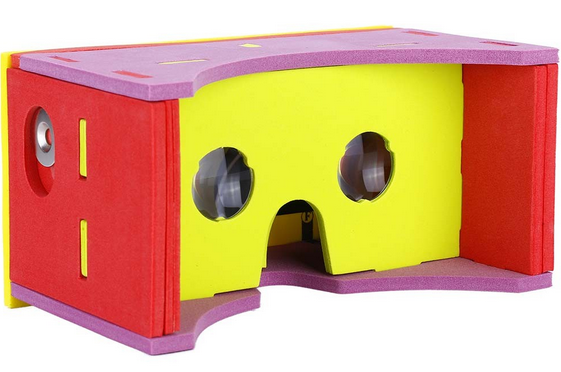 As promised, the photo editing app Pixelmator has been updated with iPhone support and several new features. Owners of the iPad app can update to the universal app for free. Here's the long list of new features, improvements and bug fixes:
• Pixelmator is now available for iPhone.
• Metal-powered Distort tools allow you to pinch, bump, twirl, and warp areas of your images.
• The Clone tool lets you duplicate areas of your image.
• The new Repair Selection feature instantly repairs selected areas.
• There are now more pre-designed shapes and text styles for you to choose from.
• We've added additional layer templates, too.
• The new Hue adjustment setting lets you customize the look of Light Leak and Bokeh effects.
• The enhanced Repair tool interface now lets you cancel repairing while in process, see the percent progress of the repair, and hide the layers palette while still repairing.
• You can now zoom into your image more than 1000 percent while painting, if you like.
• Working with text and shape layers is now much faster.
• Fonts are now sorted just as they should be — alphabetically.
• You can now see the color value while adjusting the white balance with the Eyedropper.
• Now you can share more than one image per session via AirDrop.
• Previously, a newly added layer would appear at the top of the layers palette. Now, it is placed above the selected layer.
• Full Screen mode now hides the bottom bar of the interface.
• Previously, the popover menus were hidden after rotating the device. We fixed that.
• We've updated to the latest stylus SDKs for a better painting experience.
• The app used to quit unexpectedly when it was put to sleep while repairing. Not anymore.
• We've also enhanced the overall performance of the app so you can enjoy a much more seamless image-editing process.
Google released a few new iOS apps this week, including a companion app to Google Cardboard and Google Photos. The Photos app is a new cloud-based storage service for your photos and videos. The service offers unlimited storage for free, but only if you allow your photos to be saved at 16MP or videos at 1080p. You only get fifteen gigabytes of free storage if you want your photos and videos saved at their original specs.
Here are this week's noteworthy iPad releases for 05/24/15 to 05/30/15. Don't forget to check out our App Store recap every Saturday for all the weekly releases, jailbreak tweaks, App Store news and important app updates.
Desktop Dungeons ($9.99)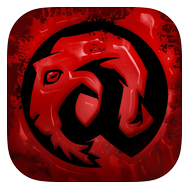 "Desktop Dungeons, the award-winning unique puzzle roguelike makes its debut on iOS! Fight your way through randomly generated dungeons, collect spells, items, and loot to defeat the dungeon boss and earn gold to upgrade your Kingdom. Unlock new classes to play as, useful items to discover, capricious gods to worship, and enemies to fight. All in service of the almighty bottom line and saving your Kingdom from peril."
"Desktop Dungeons packs all the challenge and reward of a dungeon crawling roguelike game into bite sized chunks of puzzle goodness. Take an Elf Warlord through the Venture Cave, defeat Aequitas the Warlock and sell his beard to your Taxidermist to afford an upgrade to your Blacksmith. Or, spend time in the game's extensive puzzles trying to understand exactly what worshipping Taurog is all about."
******* KEY FEATURES *******
Randomly generated single-screen dungeons offer bite sized adventure.
Explore new terrain to regenerate your health and mana, INNOVATION!
20 Classes to play as and unlock, including the new Chemist and Rat Monarch!
7 Races that combine uniquely with the Classes, each playing differently.
Upgrade your Kingdom to unlock items and preparations to start your dungeon runs with.
Loads of quests and puzzles to keep you entertained for hundreds of hours.
Compete with your friends in the new Daily Dungeon.

Music by the power duo of Danny Baranowsky (Super Meat Boy, Binding of Isaac) and Grant Kirkhope (Banjo Kazooie, Goldeneye 64)

The full Desktop Dungeons experience, optimized for touch screen.
Goats!
Arpeggist ($4.99)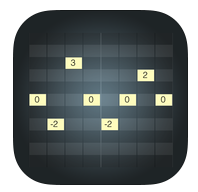 "Arpeggist is a MIDI Note arpeggiator with a very flexible step matrix editor for programming and a unique "rolling dice" random arpeggio generator. You can build arpeggios from scratch or use one of the factory arpeggios as foundation. You can also create an unlimited number of user arpeggio presets.
Just play a chord or a single note and it gets transformed into a grooving monophonic synth line or a rhythmical chord pattern."
******* KEY FEATURES *******
Full featured programmable Arpeggiator
• User programmable sequences with up to 32 steps.
• Can trigger single notes and chords.
• Unique randomizer generates Arpeggios with 100% usability.
• 40 Factory arpeggios included, unlimited user arpeggios possible.
• For each step you can program tie (bound notes), accent, transposition and note order
• Use to control MIDI compatible Synthesiser
Live
• Play trigger notes live with the onscreen keyboard.
• Optionally use CoreMIDI compatible hardware keyboard.
• Chord generator plays complex chords on one finger playing.
• Internal sound generator.
• Selectable Arpeggiator MIDI Output port.
• Dozens of scales selectable
• Variable Keyboard layout for scale optimized playing
Global
• Audiobus 2 compatible (Input slot) with Preset saving.
• Inter App Audio
• Exchange user presets with File Sharing in iTunes.
• Support for virtual MIDI input/output connections.
In Churning Seas ($0.99)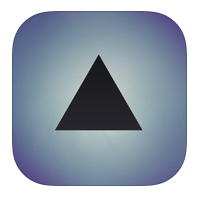 "In Churning Seas is an atmospheric, physics-based puzzler in which you pile up and balance uneven, procedurally generated shapes over the strong bedrock of some long-forgotten primordial sea. Cleverly using some shapes as levers, others as counterweights, and strategically spending sparse special-effect tokens, your goal is to build the soundest structure and climb as high as possible before the ever-rising sea catches up on you."
"Hostile seas are no joke, but determination will lead players to unlocking secret perks which will permanently add new gameplay elements, thus enriching the experience and helping postpone one's inevitable demise."
KORG iM1 ($19.99)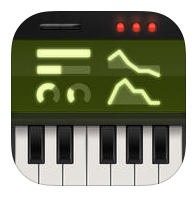 "Since it went on sale in 1988 the legendary M1 music workstation rapidly achieved record-breaking sales, becoming a mainstay of the music scene from the late 1980s and beyond. The common element of electronic instruments that have left their name in history is that they had a unique sound that was difficult if not impossible to replicate. Sounds such as the "M1 Piano" is instantly recognizable and have appeared on countless hit records over many years, and yet these are sounds that could only be produced by the M1. And that's what you can now have on your iPad!"