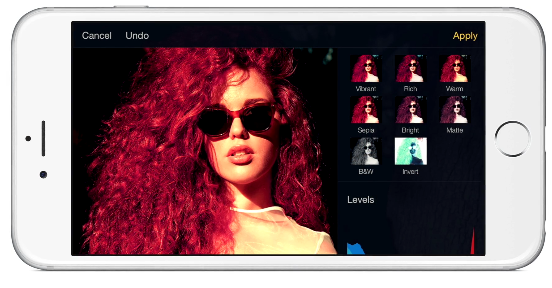 The popular image editor Pixelmator has been updated with iPhone support. The app was originally developed for Mac OS X, but in 2014 it was rebuilt from the ground up for iOS and launched on the iPad. Now all iOS users can take advantage of its photo editing tools on any device running iOS 8.3 or later.
Pixelmator has also received several new features and a long list of improvements and bug fixes. Version 2.0.1 not only brings iPhone support, but users can access Metal-powered Distort tools, which allow you to "pinch, bump, twirl, and warp areas of your images", according to the changelog. Other new features include a Clone tool, and a new Repair Selection option.
The iPhone version not only offers all the new features, but users will also have access to all the original image editing, painting and graphic design tools. The app supports most popular image formats such as PSD, JPEG, PNG, PDF, and it features iCloud and Photoshop support.
The update is free to those who already own the iPad app. New users can download Pixelmator for only $4.99 from the App Store.