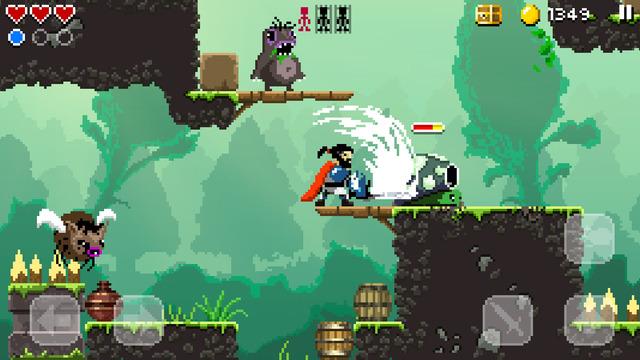 It was a slow week for iPad releases, with only one noteworthy iPad title landing on the App Store. Here are a few universal App Store releases for 05/17/15 to 05/23/15. Don't forget to check out our App Store recap every Saturday for all the weekly releases, jailbreak tweaks, App Store news and important app updates.
Fluke HD is currently free on the App Store. The app offers a variety of classic board games with a "digital twist."
Sigils (Free, iPad only)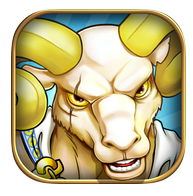 "Lead powerful Champions into battle. Prove yourself in exciting real time battles – on your own or in a team. Experience thrilling PvP action, wherever you may be."
******* KEY FEATURES *******
RPG meets MOBA: start out with one Champion and collect more as you play. Each Champion has unique skills that you can customize to fit your style of play.
A powerful team: team up with your friends and fight through the Deadlands of Raios to defeat the Moth Queen's brood.
PvP system: test your skills in real time battles against other players and compete for honor and glory.
Play everywhere: an Internet connection and your tablet are all you need to join the battle – whether at work, with a coffee or simply on your couch at home.
"Play Sigils solo or co-op with your friends in a quick and convenient way. Immerse yourself in the unique world of Raios with its captivating story and atmospheric graphics. Discover the truth behind events that lead to the Great Sundering. From powerful tanks through devastating damage dealers to potent supporters, Sigils has twenty different Champions that fit every play style. New Champions will be coming to the game in future updates."
Atlantic Fleet ($9.99, Universal)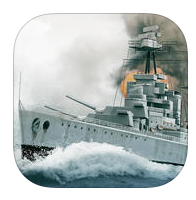 "The long awaited sequel to the best-selling 'Pacific Fleet' is finally here! Atlantic Fleet is a turn-based tactical and strategic simulation of the Battle of the Atlantic during World War II."
******* KEY FEATURES *******
Stunning full 3D graphics and environments, including underwater
A unique blend of deep strategic planning combined with quick tactical decisions
Play as the Royal Navy and her allies or Kriegsmarine (German navy)
Up to 10 versus 10 ships in combat
3 Game Modes: Single Battle Editor with 30 Historical Missions for standalone combat, Campaign of 50 missions per faction and Full Dynamic Campaign from 1939 to 1945
And more....
No IAPs. No Ads. No Pay-to-Progress.
Til Morning's Light ($6.99, Universal)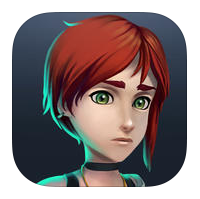 From Amazon Games...
"Erica Page is an ordinary teenage girl, just trying to fit in. She's also trapped in a mansion haunted by a 200 year-old curse. You know, the normal stuff. Help her explore the huge, creepy, and not exactly empty mansion, revealing its darkest secrets and hopefully a way out. There are clues to decipher, tools to collect, and puzzles to solve. If all else fails, Erica can beat the goo out of supernatural nasties with an arsenal of clubs, knives, and swords. Oh, did we forget to tell you? Erica has to escape by dawn, or she'll become the next ghost in the mansion!"
"Brought to you by Amazon Game Studios and WayForward, developers of the Shantae series and DuckTales: Remastered,Til Mornings Light delivers a deep storyline and charming, quirky characters set in beautiful, haunting environments, with drama and surprises around every creepy corner."
Sword Of Xolan ($0.99, Universal)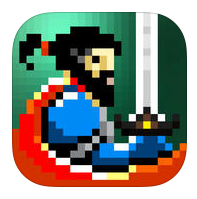 "Sword of Xolan is an action platformer game that includes the juice of pixel art style. Xolan is a young and brave man who fight for justice no matter what the cost. Help him on his adventure to stand against darkness and bring back the peace and serenity that once was."
******* KEY FEATURES *******
30 handcrafted adventure levels
9 time-based challenge levels
3 "End Of Act" bosses
Over 30 different enemies like: zombies, giants and flying creatures
10 unique game-cards to improve Xolan's skill
Customizable touch controls
MFI controller support
19 Game Center achievements
Original soundtrack by Burak Karakaş
Premium game without IAP or Ads