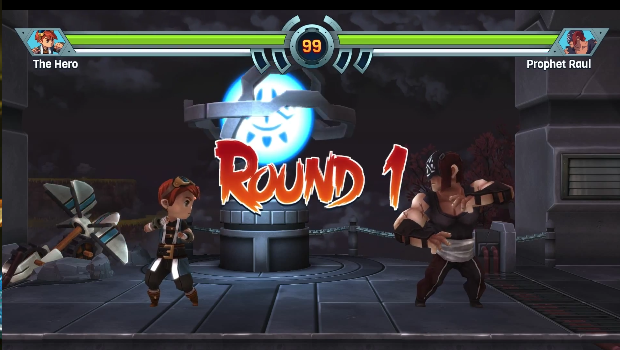 Shiro Games has released the trailer for Evoland 2. The sequel follows in the same footsteps of its predecessor, but instead of taking players through the history of RPGs the game explores multiple genres such a match-three puzzle games, fighting and even turn-based strategies. Check out the trailer and official description below:
"Evoland 2, A Slight Case of Spacetime Continuum Disorder is a full-blown RPG adventure with an epic story, deep combat and customization options, dozens of characters to interact with and varied locations to visit. Typical for the Evoland series, the graphic style evolves through the course of the game, from 8-bit sprites to full 3D battles, and loosens up the new adventure with a wide variety of gameplay sections parodying different genres. Players can expect beat'em all battles, challenging puzzles, pixel-perfect platforming and a tense shoot'em up - plus more."
You can pre-order Evoland 2 for Windows now. The game will be available this summer.
As promised, Paper by FiftyThree was updated with Think Kit. The update adds three new tools for creating diagrams, charts, and wireframes. The iPad sketching app and new tools are all currently available for free on the App Store.
This week we also highlighted an older app that allows you to transform your iPad into a card table, and took a closer look at the new card battling game BlazBlue.
Here are the most noteworthy iPad app releases for 05/10/15 to 05/16/15. Don't forget to check out our App Store recap every Saturday for all the weekly universal releases, jailbreak tweaks, App Store news and important app updates.
BlazBlue: Battle Cards (Free)
"Experience a fighting game like never before! Enter the world of BLAZBLUE, with an all-new CCG (Collectible Card Game) fighter! With BLAZBLUE: BATTLE CARDS™ you collect powerful fighting moves, customize the ultimate fighter, and unleash devastating card based attacks against online players around the world!"
******* KEY FEATURES *******
STRATEGIC FIGHTING: Create deadly card combos composed of KICKS, PUNCHES, THROWS, PROJECTILES and more! GUARD incoming attacks, or use COUNTER and DODGE cards to avoid opponent attacks. As you fight, save up HEAT and use it to dissolve your opponent's HEALTH with explosive special moves.
DIVERSE CHARACTER ROSTER: Experience a refreshingly unique roster of fighters from the BLAZBLUE fighting game series. Choose from a total of 9 fan-favorite characters, each with diverse strategies, fighting moves, weapons, specials, defenses, and more!
CARD COLLECTING AND DECK BUILDING: Acquire CORE PACKS to collect over 200 different cards that range in rarity. Use your collection of cards to build custom decks for each fighter, then take them online to prove their worth, or tweak them for the next epic battle.
EPIC ONLINE FIGHTING: Choose BATTLE and immediately get matched against an opponent around the globe. Experience online fights in real-time as you aim to destroy your aggressor and climb the leaderboards.
AMAZING ART & SOUND: Immerse yourself in the BLAZBLUE series with official artwork, sound effects, voice over, and music from BLAZBLUE: CHRONO PHANTASMA™!
Special Ops for iPad ($2.99)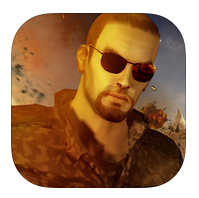 "Special Ops is the story of Robert Cain, a special forces officer. Play as Robert Cain and obliterate your enemies as you discover secrets within your own organisation and right every wrong."
******* KEY FEATURES *******
Feel the story's dramatic intensity and see both sides of the story
Dominate the battlefield strategically
Fight to discover dark secret by completing 10 captivating missions
The first FPS title powered by Unreal Engine 4 for iOS
Specifically designed for iPad