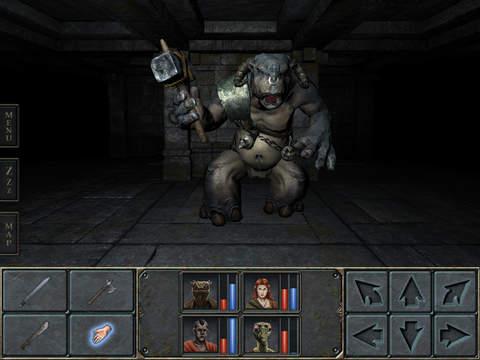 Developer Almost Human has released its first person dungeon crawler Legend of Grimrock to the App Store. The iPad version, which has been in closed beta for a few months, is now available to download for $4.99.
Legend of Grimrock was originally released to Windows and OS X in 2012. The game was well received by both critics and gamers upon its release, and it spawned a sequel in 2014.
In the game players control a party of one to four prisoners who are trying to escape being exiled to Mount Grimrock. The game features tile-based movement with a combination of puzzle solving and combat. Players must work their way through a network of ancient tunnels while trying to survive its dangerous inhabitants. Experienced is gained by slaying various creatures found in the dungeon and it used to level up and learn new spells. Players can also play as a variety of characters with different races, classes, skills and traits.
Almost Human describes the game as an RPG with an "oldschool heart" but with modern game mechanics.
Legend of Grimrock only supports iPad models running iOS 7.1 or later.
The sequel Legend of Grimlock II is available on Steam for Windows and OS X for $23.99.