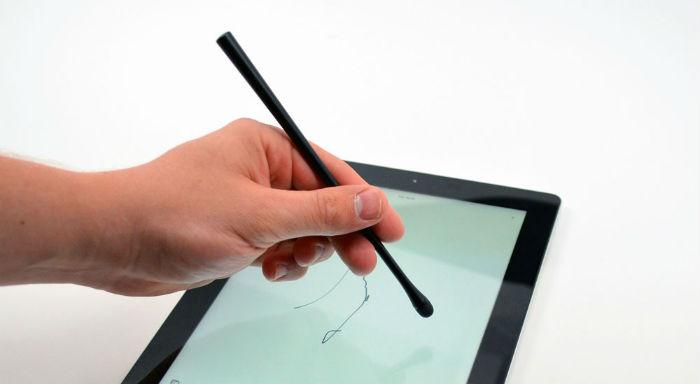 The rumored 12-inch iPad, dubbed the "iPad Pro," will allegedly ship with NFC, Force Touch, a USB-C connector and a pressure-sensitive Bluetooth stylus, according to Apple Insider.
The addition of an NFC radio in the iPad will not be for Apple Pay like the iPhone 6 and 6 Plus, because it would be silly to wave your 12-inch tablet at an Apple Pay terminal. Instead the NFC will be available to easily pair wireless accessories to the iPad.
Apple Insider's source revealed that the iPad Pro display will measure in at 12.9-inches like previous rumors have suggested, and that it will also feature "improved touch latency" to better work with Apple's rumored Bluetooth stylus,. This is not the first time that we have heard Apple is working on its own stylus. Analyst Ming-Chi Kuo of KGI Securities made the same claim back in January.
Apple Insider also noted that the new larger iPad will include Force Touch, which is currently available on the Apple Watch, and that it will ship with a USB-C port. Previously leaked images of the iPad Pro and iPad Pro cases have shown that the tablet will ship with two ports, but it is unknown what they are officially for. If true, this will make the iPad Pro the first Apple tablet to support USB.
The iPad Pro is also expected to be powered a new Apple processor and include the same Touch ID fingerprint sensor found on all current Apple devices.