The fifth and final wing of the single-player Hearthstone adventure Blackrock Mountain opened on Thursday. The new wing takes players through Nefarian's Hidden Laboratory full of twisted technology and experimental monstrosities. Players will have to defeat the Omnotron Defense System, Maloriak and Nefarian to unlock the final reward cards for Blackrock Mountain. You can learn more about The Hidden Laboratory and Hearthstone at battle.net.
The official Jurassic World mobile game has landed on the Apple App Store. The game is another building / card collector with lots of in-app purchases, no surprise there, but what is odd is it does not support any of Apple's older devices. The game can't be played on the iPhone 5c or older, iPad 4 or older and it doesn't support any of the current iPod touch models.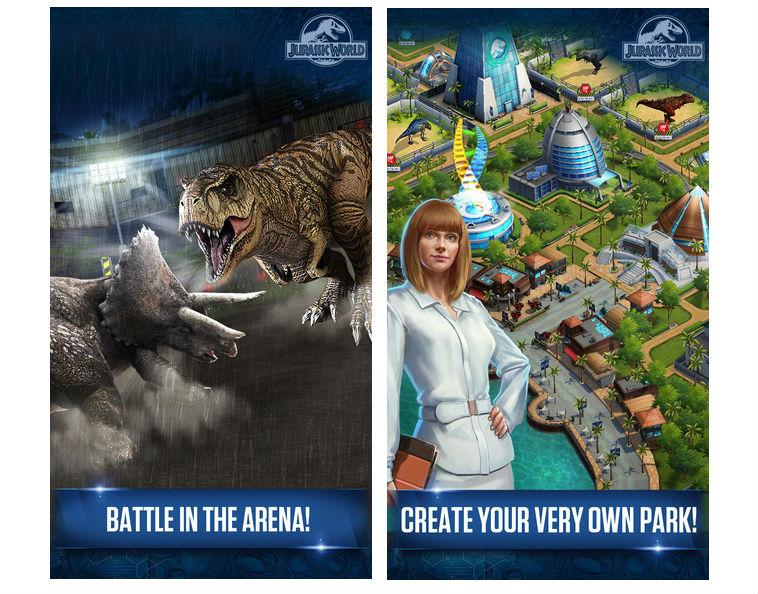 Here are this week's most noteworthy iPad app releases for 04/26/15 to 05/01/15. Apple's Free App of the Week is Mighty Switch Force! Hose It Down!. The game will be free on the Apple App Store until 05/07/15. Also don't forget to check out our App Store recap every Saturday for all the weekly universal releases, jailbreak tweaks, App Store news and important app updates.
Destiny Emerald ($2.99)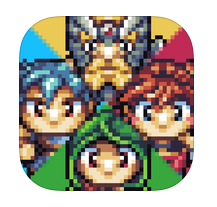 "Classic 16-bit action RPG using a whole family of adventurers. Traverse massive dungeons, collect tools, and fight devious monsters! Journey through a massive dungeon of hundreds of rooms and exotic warp locations over the mountains and under the seas. Collect unique weaponry and gadgets to outsmart monster swarms and solve formidable puzzles in this retro action RPG. "
******* FEATURES *******
* Gameplay inspired by 80s NES action RPGs such as the Legend of Zelda.
* Play as 4 different family members: Warrior, Mage, Rogue, and Swordsboy, each with unique attacks and abilities.
* Find the Five Shards of the Destiny Emerald within a massive dungeon with hundreds of rooms!
* Dozens of monsters each with distinct attacks and movement patterns. Can you outsmart them all?
* Break blocks, bomb walls, freeze water, and burn down concealing shubbery to uncover lots of secrets and treasures!
BIAS FX ($29.99)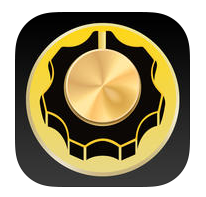 "BIAS FX turns your iPad into a world-class, guitar amp-and-effects processor. It gives you an endless collection of insanely great-sounding guitar pedalboards, ultra-high definition stereo rack effects, dual amps and dual signal chain. You can share and download users and artists signature guitar pedalboards from the cloud."
******* KEY FEATURES *******
* Extremely intuitive operation
* Unrivalled, component-level simulation, analog-like sound quality
* 12 classic BIAS amps, import any amp models from BIAS AMP
* 25 high-quality effect pedals with brand new sound-processing algorithms
* 5 ultra-professional rack processors that sound like high-end analog gear
* Full integration with BIAS AMP gives you unprecedented control over designing your own fully customized amps
* Dual signal path and dual amp processing
* Brand new splitter switches between and combines dual signal paths, adjusting the level and frequency range for each path to give you more tone-shaping possibilities
* Live View mode lets you recall any preset with a single tap and toggle on/off any single effect or category of effects
* Pedalboard View shows all the effects and amps in the currently loaded preset at once
* Global Settings optimizes BIAS FX's output to sound the best in any environment—including sending to a mixer, amp head or combo or stack power amp—by letting you EQ and selectively deactivate the app's preamp, tone stack, power amp and cab separately for each destination.
* Full MIDI compatible
Enkl ($5.99)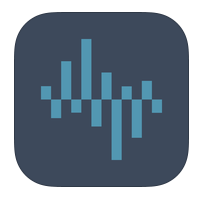 "This fully featured monophonic synthesizer can create a huge variety of sounds. Fat basses, stabby leads, glitchy noises, old style chip tune sounds (including arpeggios), weird percussion, you name it. Enkl does the job! Enkl comes with 93 high quality factory presets, all crafted by professional music producers. Of course it is possible to create new ones and save. The Extended Keyboard makes Enkl really fun to play in standalone mode, choose scale, key and hit it off! With Inter App Audio, AudioBus and MIDI support it's easy to connect the app to other DAW apps, MIDI generator apps or external devices. When it comes to MIDI, Enkl supports both MIDI IN and MIDI OUT. It's even possible to play other MIDI compatible instruments with the Extended Keyboard."
******* KEY FEATURES *******
* Realtime rendered audio - no samples involved
* Two separate oscillators with separate LFO'
* Oscillators can generate Triangle, Sawtooth, Square or Noise waveforms
* Oscillators can be summed or multiplied together
* Each LFO has its own ADSR and modulates its oscillator's pitch or volume
* High cut and low cut filter with resonance (also controllable via MIDI)
* Chiptune-style arpeggiator
* Legato mode
* Ping-pong delay as a post effect
And more...