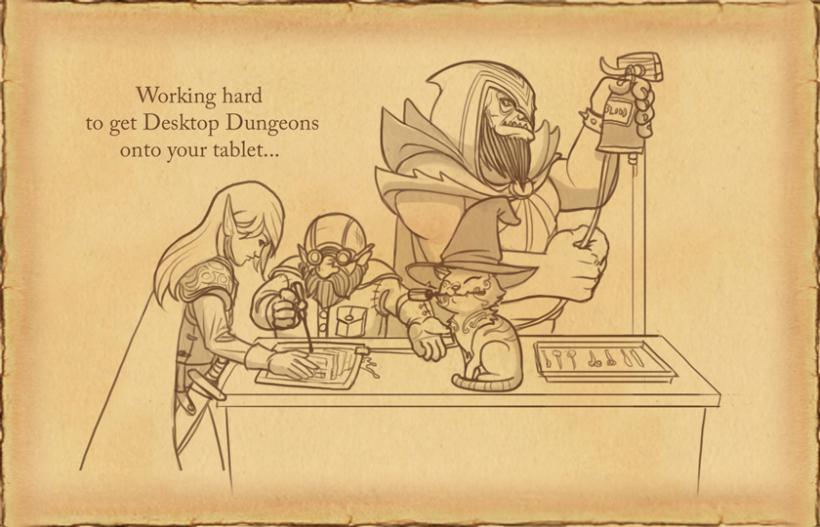 The Enhanced Edition of Desktop Dungeons should be ready for mobile devices in May, according to Touch Arcade. QCF Design promised that the mobile version would be released "soon after" the revamped version of the game rolled out on Steam, GOG and Humble, and that day has come and gone.
The Enhanced Edition is a streamlined version of Desktop Dungeons that adds new classes, daily challenges (or DERPs) and a new interface for mobile devices. A DERP or Daily Expedition Re-enactment Program are new seeded adventures, instead of randomly generated dungeons, that you and your friends can compete to complete every day. The PC and mobile versions will also now include cloud support so you can access your saved kingdoms from any device via your Desktop Dungeons account.
The Enhanced Edition of Desktop Dungeons is currently available as a free expansion on Steam to those who previously purchased the game.
Desktop Dungeons is a single-player roguelike RPG where players can can complete randomly generated dungeons in 10-minute sessions. Players are rewarded with new character classes, weapons and bonus levels each time they complete a dungeon.
It is unknown how much the iPad version of Desktop Dungeons will cost, but the Mac/PC version is $15 to download.