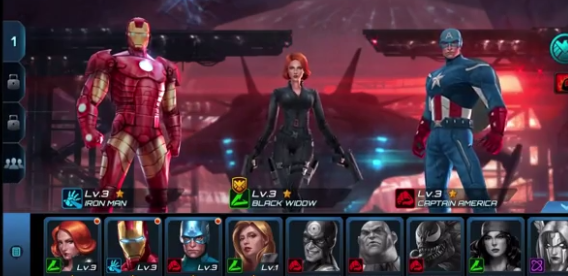 The action-RPG Marvel Future Fight, which has been making a big splash on the Australian App Store, will launch worldwide before The Avengers: Age of Ultron hits theaters on May 1, 2015. The game is a 3D beat'em up title where players can select a team of up to three superheroes to complete quests and do battle. Players can quickly switch between characters on their team during gameplay and use tag team moves with other Marvel superheroes to defeat enemies.
The RPG aspect of the game allows players to collect experience and items to upgrade their characters as they advance through the game. Players can also collect, and probably buy, in-game currency to spend on additional characters and unlock new characters by beating them in boss battles. So far early reports have suggested there are at least around 30 available Marvel characters to unlock in the game, but it is unknown how many will be available by time it hits the U.S. App Store.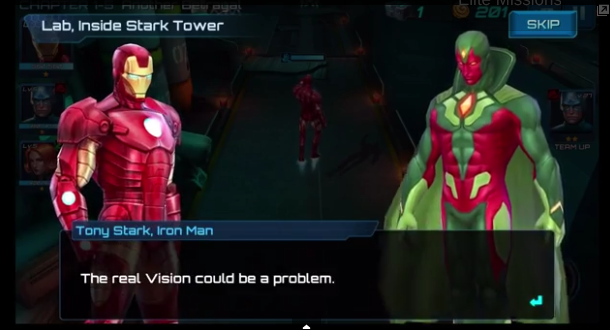 The official Australian App Store description says players can play hundreds of missions and recruit a team of both superheroes and villains, such as Iron Man, Captain Marvel and Spider-Man. Players can also earn "special power boosts" by partnering classic Marvel teammates, compete in 3v3 battles against other players and receive help from friends. Here's the official App Store back story for the game:
"S.H.I.E.L.D. Director Nick Fury sends a dire message from the future: multiple dimensions have collided and our reality is shredding apart! You must gather the Marvel Universe's mightiest Super Heroes and Villains, and prepare for the final battle to save our timeline in a groundbreaking new Action RPG: MARVEL FUTURE FIGHT!"