iOS 7 allows users to swipe up from the bottom of their screen to easily access Control Center. This poses a problem when playing games or using apps that also require you swipe up to perform a task.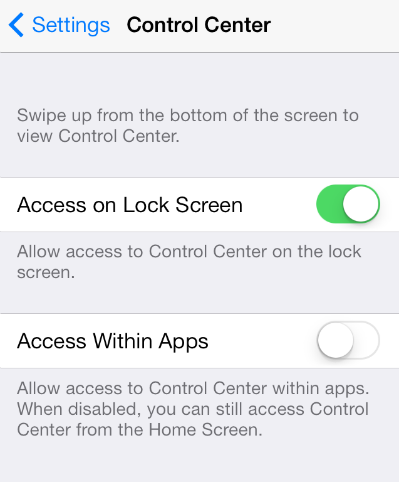 You can disable the Control Center swipe feature by navigating to Settings > Control Center and tapping the "Access within Apps" slider so it turns white.
This will disable access to Control Center when you are using a game or app, but it will not disable it from your Home screen.