iPad owners will be happy to know that all models, except the original iPad, will support iOS 8 when the new OS is released this fall. However, some older models such as the iPad 2 will most likely feature reduced functionality due to hardware constraints.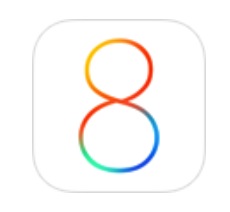 Here's a complete list of all the iOS 8 compatible devices:
iPhone 4s
iPhone 5
iPhone 5s
iPhone 5c
iPad 2
iPad 3g
iPad 4g
iPad Air
iPad mini
iPad mini with Retina display
iPod touch 5g
Apple announced iOS 8 during its World Wide Developers Conference keynote in San Francisco, California on June 2, 2014. Key features include a new QuickType keyboard, new interactive Notifications that allow you to respond to calls and texts from all devices running iOS 8 and OS X Yosemite, swipe email features, Family Sharing and more.