If you're looking for a case that actually costs more than the iPad itself, you've found the right company in Orbino. The Padova is a top of the line Italian leather case, however if you're looking for an upgrade, the same design is available in ostrich or crocodile skin.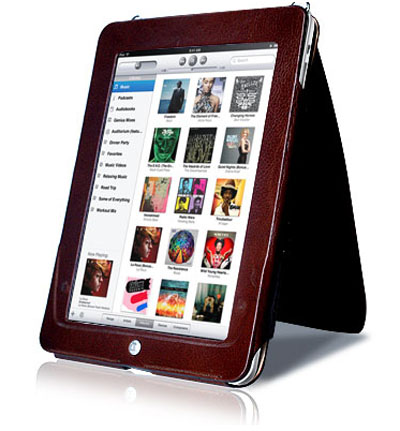 The Padova is capable of propping up the iPad for comfortable viewing horizontally or vertically, and is hand-stitched with waxed thread for a tailored iPad fitting and tactile grip. Cutouts are included for port access, and the Padova includes a secure magnetic closure and brushed metal home button.
Italian leather is available in black, brown, pecan or deep red for $209. Limited edition ostrich skin costs $569 and the custom crocodile skin version is $689.