It seems pretty likely that the next-generation iPhone will feature a brand new, mini dock connector when it's announced this fall. But what about all the other iOS devices rumored to be launching this year? According to iMore, Apple plans to make the new connector a standard across its entire iOS lineup. Meaning, Apple will announce a new iPhone, the rumored iPad mini, a new iPod nano, a new iPod touch and an updated version of the 9.7-inch iPad at a special event on September 12. Not only does this seem highly unlikely, Zdnet's Adrian Kingsley-Hughes points out it's basically impossible.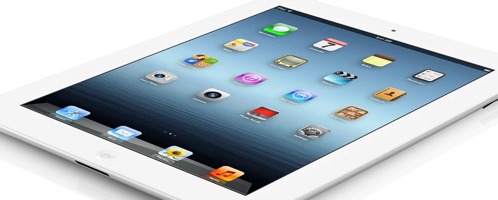 While it makes sense for Apple to want all its products to feature the same dock connector, it doesn't make sense for the company to refresh all its products at once. Not only is there the obvious reasons, like launching a new iPad six months after the last model was released, there is also the supply chain to consider.
"Apple has staggered the release of new iPhones and iPads, and for good reason. Launching such enormously popular devices puts an absurd strain on the entire component supply chain. Screens and Li-ion batteries in particular are a limiting factor, but so is NAND flash and Silicon-on-a-Chip (SoC) processors," explains Hughes.
Releasing so many products at once would most likely result in shortages and delays. There is really no point in launching five new products if no one can buy them. Especially during the holiday shopping season.
If Apple is really planning to do something unprecedented next month, it will probably be announcing the iPad mini. The iPad and other iOS devices will most likely get their makeovers at a later date, sticking to the more standard Apple-way of doing things. But like I said before, who knows! Maybe pressure from Google has forced Apple to rethink their strategy, and they feel the need to enter 2013 with a new, fresher iOS lineup.