There are a lot of iOS 7 tweaks being released now that the dust has settled over the evasi0n 7 controversy. Even Cydia has received an iOS 7 makeover and popular tweaks like Zeppelin now support the new Apple OS. It also didn't take long for Jailbreakstyle to release a new Winterboard theme that allows you to restore your home screen icons to their original iOS 6 versions.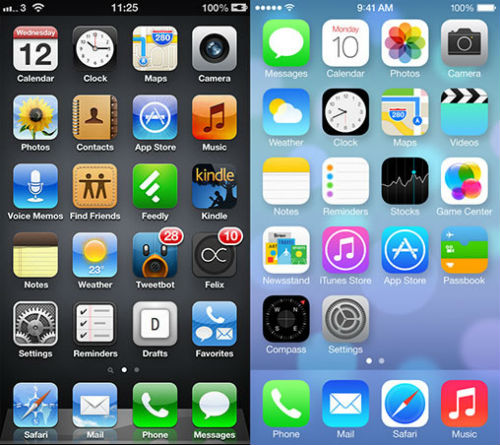 The new jailbreak theme is called iOS 6 icons for iOS 7 and it can be found under the BigBoss repo in Cydia. The theme allows you to convert your iOS 7 icons to iOS 6 icons. The tweak requires a jailbroken device running iOS 7 or later, and you must have Winterboard already installed for it to work.
Evasi0n 7 was released earlier this week and it jailbreaks all iOS devices running iOS 7.0 through 7.0.4. You can learn how to jailbreak your iOS device by following these instructions.