Team17 has released the follow-up to Worms 2: Armageddon exclusively for iOS devices. Worms 2 and 3 are part of the popular Worms computer game franchise that began in the 1990s. Worms 3 is an artillery strategy game where users control an army of four worms who engage in combat on various battlefields.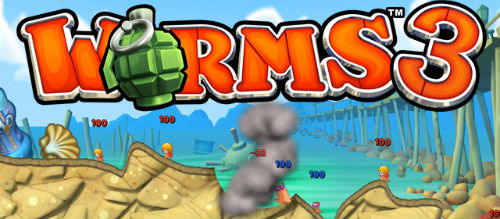 The game features a new card mode to boost your troops' abilities, 27 single-player missions, multiplayer Forts and Deathmatch modes, and the ability to customize your army. More importantly, there are six new weapons plus all the old favorites to choose from. You can also select between the new D-Pad control system or stick with the original touch controls.
Worms 3 is available now for $4.99 from the Apple App Store. It supports the iPod touch, iPhone and iPad. It only requires iOS 4.3 or later, but it's not recommended for older hardware like the iPhone 3GS.
Worms 2: Armageddon is also currently available from the App Store for $4.99.