Collectors of all things Apple could have a new product to seek out soon, if a recent court decision in China sticks. Apple has lost its bid to prove itself the owner of the iPad trademark in China, after a decision favoring local company Proview Company. Proview registered the iPad name in the EU, several countries and China in the year 2000.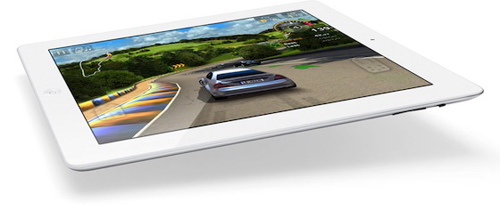 The company sold its international rights to the iPad name for $55k in 2006 to a company named IP Application Development (IPAD). IPAD turned out to be Apple, and Apple has claimed the deal included rights to the Chinese trademark as well. Since then, Proview has sued Apple to the tune of $1.6 billion for using the iPad trademark in China.
The original I-PAD was a failed tablet computer that Proview Company tried to market around ten years ago. Apple was in talks last year to acquire the Chinese iPad trademark, however Proview priced the name at $800 million and talks failed. Apple launched its lawsuit to gain control of the mark, but now it's back to square one.
It remains to be seen whether or not Apple will settle with Proview, a company that is currently $64 million in debt. If a deal can't be reached, Apple could be forced to pull the plug on the iPad name in China. The country is seen as a massive opportunity for Apple's future growth, as the Chinese consumer market grows hungry for electronics.
Of course, any 'new' Apple tablet computer would be the same iPad sold here in the US, except labeled with a different name for the Chinese market. ZDNet reports that Chinese courts typically favor Chinese companies, despite the country's reputation for piracy and copycat products.