WedStyle is a new social network app that is a lot like Pinterest but for wedding planning only. The app not only allows you to search through thousands of wedding photos for inspiration, but you can also upload your own images to share with the WedStyle community. Users can then up vote or down vote your images to help you make various wedding decisions.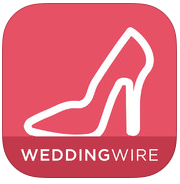 You can easily set up a WedStyle profile by syncing it to your Facebook page, Twitter, or by simply creating a new account using your email. Once your profile is created, you can then choose to peruse ALL the uploaded images, or search through categories like "Wedding Dresses," "Bridesmaid Dresses, "Beauty and Hair," and so on. If you see an image that you like, simply tap the + button to save it to one of your user created "Boards". Voting on each image is as simple as hitting the thumbs up or thumbs down icons.
You can easily upload photos by using your device's built-in camera or by accessing the images already stored on your Photo app. You can then add a question to each image you upload, tag it and choose to disable or enable comments from other users.
The app also allows you to search by hashtags and receive notifications from users you follow.
WedStyle is free in the Apple App Store. It is compatible with all devices running iOS 7 or later.