Normally you need a cable subscription to stream live TV on your tablet or desktop, but NBC Universal announced on Tuesday that it will allow everyone to watch the Super Bowl festivities on February 1st. "Super Stream Sunday" will be available to anyone with the NBC Sports Live Extra app or users can live stream the event at NBCSports.com/liveextra using their computer. The 11 hours of continuous content will include everything from the actual game, to the Katy Perry half time show, and even a post-game presentation of The Blacklist. Here's a blurb and fine print from the official press release: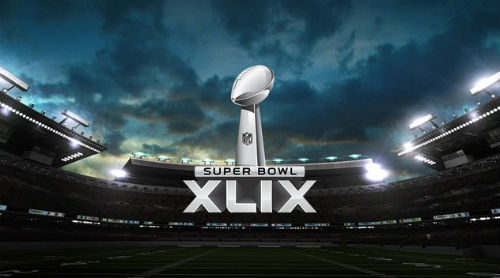 The special access event kicks off at noon ET with NBC's Super Bowl pre-game coverage and concludes with The Blacklist, which follows post-game coverage at approximately 10 p.m. ET. Consumers accessing NBC Sports Live Extra and NBC.com during "Super Stream Sunday" will not be prompted to log-in with their cable/satellite/telco credentials; however, as part of this special access, they will receive consistent messaging in and around the experience about the ease in authenticating after the end of The Blacklist.
The Super Stream will only be available on tablets and desktop browsers because Verizon Wireless has locked up the exclusive rights to stream the event to smartphones.
The NFL also launched a free Super Bowl Stadium app for fans attending the big game in person. The app features exclusive in-stadium content, the ability to watch all the Super Bowl commercials and 2D stadium and seating maps.
The NBC Sports Live Extra app is free and supports all iPad models running iOS 7.0 or later.
The Super Bowl Stadium app supports all devices running iOS 7.0 or later.