Sony is either involved in one of the craziest stories of 2014, or one of the greatest PR stunts in Hollywood history. Everyone by now knows about the infamous Sony hack, which was linked to North Korea by U.S. investigators, and forced the film The Interview to be pulled from movie theaters. Sony decided instead to release the film to YouTube, Microsoft's Xbox Video and its own HD streaming service over the Christmas holiday. The Interview went on to make $15m in its first three days, and it is now available to rent or purchase through iTunes.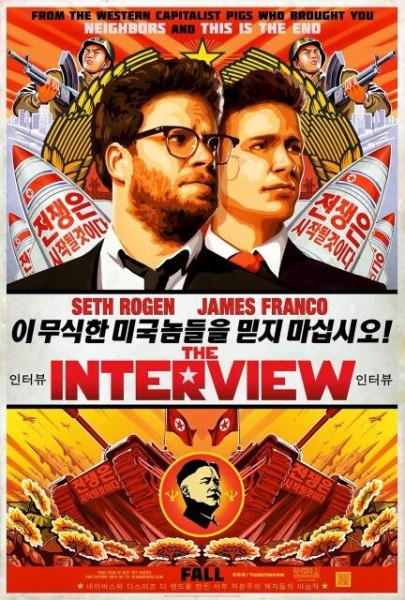 iPad users can rent the film for 48-hours for $5.99 or purchase it for $14.99. The Interview stars Seth Rogen and James Franco as producers of a fictional tabloid show called Skylark Tonight. The film pokes fun at the North Korean leader Kim Jong-un, and resulted in a cyber attack on Sony from a group calling itself the Guardians of Peace. The data breach led to the leaking of confidential information, unreleased films such as the remake of Annie and internal emails from Sony Pictures Entertainment executives. Sony decided to pull The Interview and release it online after threats of attacks on theater chains caused 80% of them to cancel screenings of the film.
The Interview has received mixed reviews from critics and it currently holds a four star rating on iTunes, but the multiple controversies surrounding the film have made it one of the most talked about releases this year.
The Interview is directed by Evan Goldberg and Seth Rogen.
Dave Skylark (Franco) and producer Aaron Rapoport (Rogen) run the celebrity tabloid show "Skylark Tonight." When they land an interview with a surprise fan, North Korean dictator Kim Jong-un, they are recruited by the CIA to turn their trip to Pyongyang into an assassination mission.