Walmart announced that they're closing their MP3 download store the same day they launched Vudu's movie streaming service for the iPad.
To avoid the restrictions of Apple's app store, the retail giant decided not to offer an iPad app. Instead the Vudu icon for your iPad home screen redirects you to the Vudu website, where you can rent or buy over 20,000 movies and watch them online. Rental prices start at $4 for standard definition to $6 for full high definition. I guess Walmart's low prices don't apply to the iPad. A copy of Beetlejuice goes for $9.99. You can probably find the same movie on DVD for $5 at a Walmart store, or stream it all month for the same price through Netflix.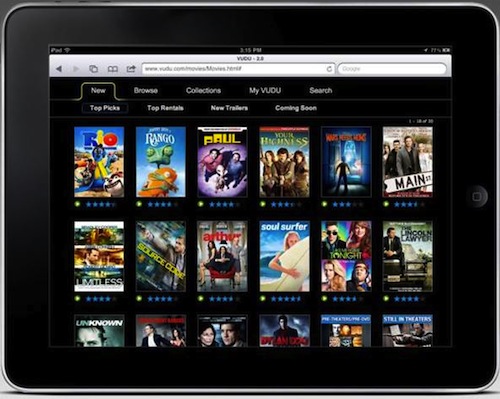 Vudu also allows you to stream movies through other devices like Internet-capable HDTVs, Blu-ray Disc players and the PlayStation 3.
Walmart decided to close its MP3 download store on August 28th. "We'll continue to provide support to our customers who previously purchased digital music through Walmart Music Downloads so they may continue to enjoy and manage their existing files," said a Walmart representative.