The second season of Telltale's The Walking Dead video game is now available for iOS devices, desktops running Microsoft Windows or OS X, and on Xbox Live or the PlayStation Network. iPod touch, iPhone and iPad owners can download the first chapter "All That Remains" from the App Store for $4.99. Mac and PC owners can download an online game code from Amazon.com or via Steam.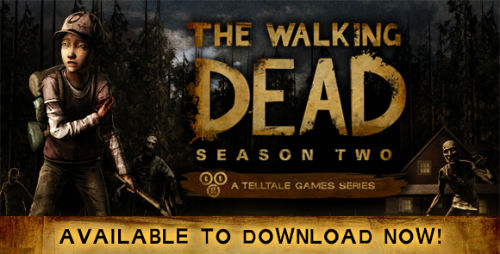 The sequel to the hit game based on AMC's television adaptation of Robert Kirkman's graphic novel, follows a young orphan named Clementine who is trying to survive the zombie apocalypse. Just like the original, players must make gruesome decisions that affect the outcome of the game.
Telltale is currently offering 25% off future episodes if you purchase the in-app "Episodes Multi-Pack". Season 2 episodes include:
Episode 1: All That Remains
Episode 2: A House Divided
Episode 3: In Harm's Way
Episode 4: Amid the Ruins
Episode 5: No Going Back
Walking Dead: The Game - Season 2 is compatible with iOS devices running iOS 6 later. It is not compatible with the iPhone 4 or original iPad.