The all-star jailbreaking team known as the evad3rs have finally released the long awaited untethered iOS 6 jailbreak. The new jailbreak entitled "evasi0n" supports all devices capable of running iOS 6 or iOS 6.1, except the third-gen Apple TV. This includes the iPhone 5, newest iPads and the iPad mini. You can now download the Mac OS X, Linux or Windows versions of evasi0n via the official website.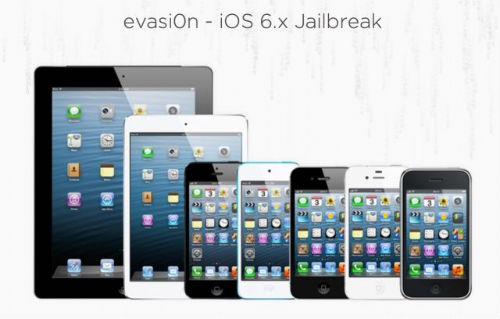 As always, you should backup your iOS device using iTunes or iCloud before using any jailbreak. And the evad3rs also warn to be patient, and not to start iTunes or Xcode while the jailbreak is running.
First and repeat jailbreakers should always follow the listed directions given by the jailbreak team, and visit the FAQ pages listed on the website if they have any questions. Also don't forget jailbreaking is hard work and involves a lot of time and effort... So make sure to hit up the donate button, also listed on the official evasi0n website, if you can afford to do so.