An October iPad mini announcement is looking better and better. The reliable and well-connected Jim Dalrymple confirmed John Paczkowski's earlier rumor which claimed Apple will hold a second fall product event to be held on October 23.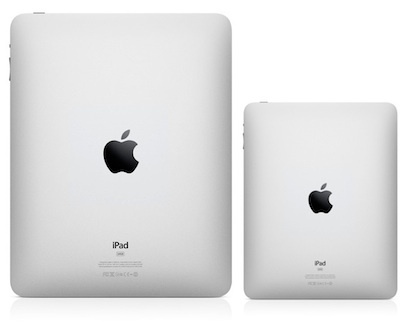 On Saturday, Reuters became the first major news outlet to reaffirm the October 23rd rumor. In an article titled "Apple to host October 23 event, iPad mini expected", Reuters cites another "source familiar with the matter", who verified Apple will hold an event on October 23, but declined to specify what for.
While the event's main focus is expected to be about the long awaited 7.85-inch tablet, Apple is also expected to push a new version of iBooks, according to TNW:
"The event will, of course, be primarily devoted a new hardware device, which iMore first reported would be a thinner, cheaper version of Apple's iPad. But the primary purpose of such a smaller tablet would be to act as a conduit for Apple's content, namely iBooks publications and movies."
Jeff Bezos, the founder and chief executive officer of Amazon, recently told the BBC, Amazon makes no profit selling its Kindle and Kindle Fire hardware. While this is not breaking news, it did confirm that smaller tablets are sold at cost to help sell more digital books, movies and games.
TNW believes Apple will also announce an improved iBooks 3 with new features, in order to keep the price of the iPad mini competitive. The iPad mini is expected to cost around $300. The Kindle Fire HD 32GB model retails for $250 and a Nexus 7 is $250 for 16GB.