If you love reading on your iPad mini, but miss the feeling of curling up with a good hardcover book, then the DODOcase is just the accessory for you. Each case is constructed with eco-friendly bamboo, and is bound using traditional bookbinding techniques to give it that hard-bound feel. The case is lightweight, sturdy and doesn't add a lot of necessary bulk to your device, making it easy to transport, or use while lounging around.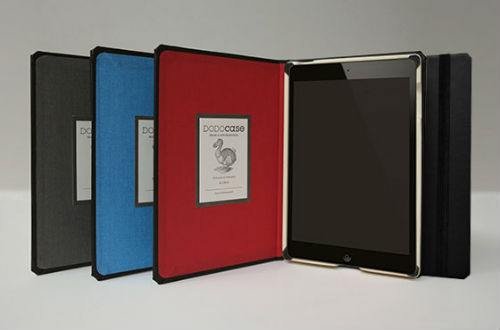 The DODOcase is available in multiple colors and for a variety of tablets including the iPad, Nexus 10 and Kindle Fire HD. You can even design your own iPad mini DODOcase, or add a customized foil stamp.
The DODOcase for the iPad mini is $60 from DODOcase.com. The second, third or fourth generation iPad cases are $80, and the customized versions start at $70 for both the iPad and iPad mini models.