As expected, Transformers: Age of Extinction is getting a mobile game tie-in. DeNA and Hasbro announced that the game will be available for iOS, Android and Windows devices sometime this summer. Besides a vague release date DeNA did not reveal many other details. The official press release describes the game "an explosive interactive entertainment experience". You can also get a "rare in-game weapon" by pre-registering for the game at Transformer-Mobile.com.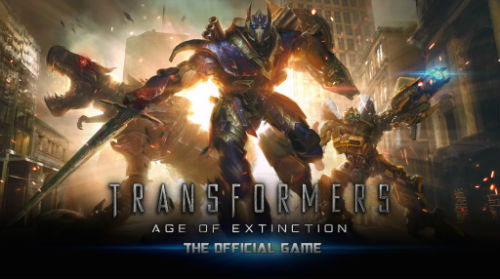 The Michael Bay directed movie is set to hit theaters on June 27, 2014. Age of Extinction is the fourth movie in the Transformers franchise. It stars Mark Wahlberg and Nicola Peltz. Here's the trailer.
An automobile mechanic and his daughter make a discovery that brings down the Autobots and Decepticons - and a paranoid government official - on them.