Apple on Friday posted a message on its website welcoming Beat Electronics and Beats Music to its family.
"Today we are excited to officially welcome Beats Music and Beats Electronics to the Apple family. Music has always held a special place in our hearts, and we're thrilled to join forces with a group of people who love it as much as we do. Beats cofounders Jimmy Iovine and Dr. Dre have created beautiful products that have helped millions of people deepen their connection to music. We're delighted to be working with the team to elevate that experience even further. And we can't wait to hear what's next."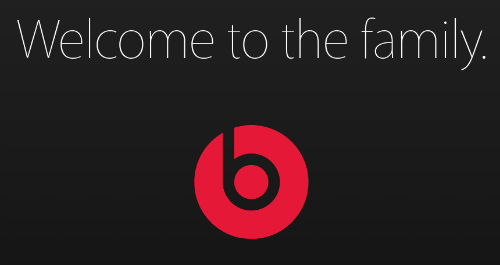 Apple purchased Beats Electronics and its music streaming service Beats Music from Jimmy Iovine and Dr. Dre for $3 billion in May. Both Iovine and Dre have accepted positions with Apple, and Beats Music CEO Ian Rogers was assigned as the head of iTunes Radio to help it compete with other music streaming services such as Pandora and Spotify.
Beats also posted a video featuring its Pill mascot and Siri announcing the new partnership.
Apple refreshed its MacBook Pro lineup on Tuesday. All five models now ship with faster processors and more memory for the same price as their predecessors, except the high-end 15-inch model which is now $2,499.
President Obama signed the Unlocking Consumer Choice and Wireless Competition Act, making it legal for Americans to unlock their phones again.
As promised, Flappy Bird made its return but only on Amazon TV. The game, now called Flappy Birds Family, features a multiplayer mode and new ghost icon obstacles.
IGN made Telltale's The Walking Dead: Season 2 its Free Game of the Month for August. You can download the game for free here.
And finally, we can't go a week without a new rumor claiming that the iPhone 6 is facing production delays. This time a "a source with firsthand knowledge of an internal Apple retail store meeting" said October 14 will be the official release date for Apple's next-generation handset.