Tony Hawk's Pro Skater was the Madden of skateboard video games from 1999 to 2002, but like any long running franchise the games eventually lost their appeal. The last few Tony Hawk titles released for consoles such as the Nintendo Wii were poorly received by both critics and fans alike.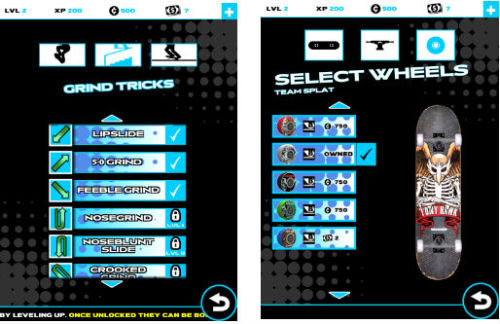 Activision Publishing hopes Tony Hawk can find new life on mobile devices. The publisher announced on Thursday that a new game entitled Tony Hawk's Shred Session is being developed for smartphones and tablets by UK studio Big Bit. The game will feature modern day pro skaters such as Chris Cole, Aaron "Jaws" Homoki, Lizzie Armanto, David Gonzalez, Riley Hawk, and of course Tony Hawk himself. Each character will come with their own signature move and players will be able to outfit them with real skate brand apparel plus custom made skateboards.
The game will feature two game modes, Survival and Shred Sessions. In Survival mode players will be able to compete for high scores by pulling off continuous tricks and combos. Shred Sessions is more like the original Pro Skater where players can complete levels and game objectives.
"I'm stoked that Activision shares my vision for an original skateboarding game on mobile," said Tony Hawk. "It's exciting to evolve with new technologies, and Shred Session is a whole new direction."
You can learn more about Tony Hawk's Shred Session by "liking" the official Facebook page.
Shred Sessions will be available for iOS and select Android devices when it is released.