Toronto based children's entertainment company Spin Master announced the release of Tech Deck Thursday for iOS and Android. The mobile game is "a free-to-play skateboarding title which combines the immersive thrill and excitement of pulling off perilous feats with the style and finesse of street skating."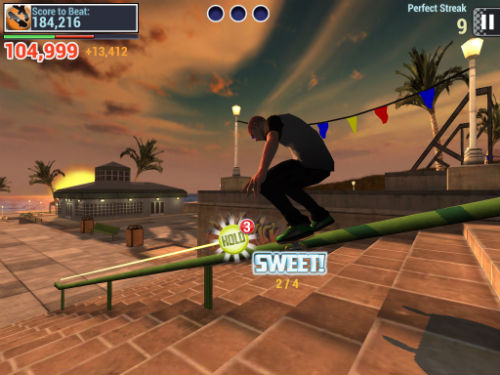 Tech Deck is based on a series of popular miniature skateboards of the same name where collectors use their fingers to recreate famous skateboarding tricks. The hobby, often called fingerboarding, has been translated to the iPhone, iPod Touch and iPad by Free Range Games.
According to Tim May, Spin Master's Head of Interactive Publishing, "Free Range Games has built a cutting-edge skateboarding experience perfect for genre gamers, while maintaining the pure, tactile sensation of maneuvering a skateboard and the fidelity to board design and branding that fans love."
Players use an "intuitive" system of swipes, taps and holds to take on a crew of local legends in a series of different locales.
In addition to the roster of upgradable skaters, users will have the ability to scan some of their own Tech Decks into the game building on the over one-hundred licensed decks already available upon download.
Tech Deck can be downloaded for free on your iOS device at the App Store.