You can help the South rise again in Game Labs' Ultimate General: Gettysburg now available for the iPad. Players can command thousands of troops as the leader of either the Union or Confederate army in 10 historical missions. The tactical battle simulator was originally released for the PC through Steam before being rebuilt for tablet devices.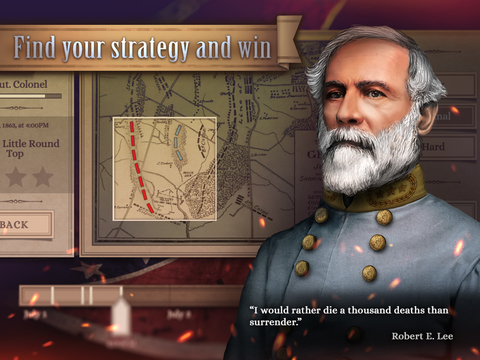 Ultimate General: Gettysburg features an immersive experience and "smart AI" that promises to offer a "significant" challenge by reacting to your actions in real time. The developers also "used satellite images and historical maps" to recreate terrain, houses and more. Other features include armies that act on their own, historically accurate forces and leaders and deep tactical combat that takes elevation and obstructions into account.
Ultimate General: Gettysburg is now available for the iPad for only $7.99, or you can download the Mac version for $17.99. The iPad version requires iOS 7.0 or later.
You can learn more about Ultimate General: Gettysburg by visiting ultimategeneral.com.