Apple's (NASDAQ: AAPL) iPad may see its first year of decline as "worldwide tablet growth is expected to slow to 7.2% in 2014," according to the market research company IDC. Ryan Reith, Program Director with IDC's Worldwide Quarterly Mobile Device Trackers, said iPad sales are decreasing due to the longer lifecycle of tablets. This means tablet owners tend to upgrade to newer models less than they do with smartphones.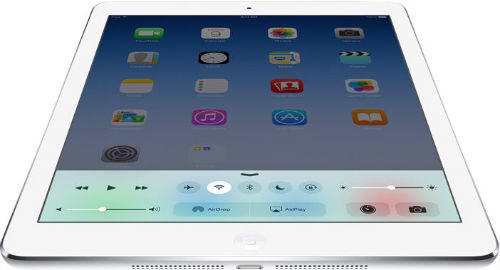 "What has played out instead is that many tablet owners are holding onto their devices for more than 3 years and in some instances more than 4 years," said Reith.
Reith believes Apple's support of older devices is what is driving people to hang on to their tablets longer than expected. For example, an Apple product such as the iPad 2 normally has three years before it stops supporting the newest iOS release, and the device still has plenty of life even after it is discontinued.
Apple also normally launches new features such as Siri and Touch ID on the iPhone first, making it more desirable to upgrade, and then there is the price. It obviously costs a lot more to purchase a new iPad than a new phone, and manufacturers are currently flooding the market with more affordable tablets.
The IDC also claims that the tablet market has been affected by "hesitancy around the Windows 8 platform," and that things could change based on how manufacturers answer the upcoming challenges in the next six months.
"We need to look at how the tablet ecosystem is answering these challenges, and right now we see a lot of pressure on tablet prices and an influx of entry-level products, which ultimately serves Android really well," said Jean Philippe Bouchard, Research Director for Tablets. "But we also see tablet manufacturers trying to offset this price pressure by focusing on larger screens and cellular-enabled tablets. The next six months should be really interesting."