The SyFy Channel has added an interactive "second screen" to its iPad app for the premiere of Face Off airing on August 21st. Users can unlock extra content, chat with other fans and get a closer look at key moments by syncing their tablet with certain Syfy shows.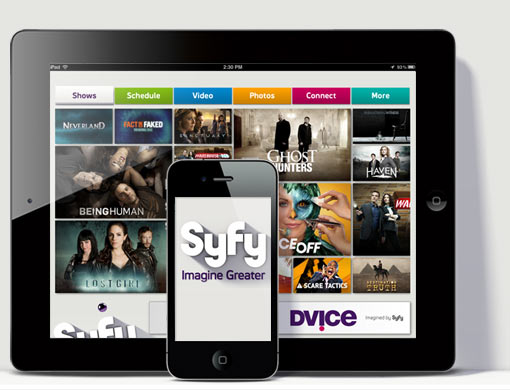 For example, Syfy Sync will automatically detect where you are watching Face Off and deliver exclusive interactive content based on that segment. There is also the obligatory social networking access to Facebook, Twitter and GetGlue. Syfy Sync basically allows you to do everything but watch the show.
People who enjoy interacting with reality TV shows can download the Syfy iPad app with Syfy Sync for free from the App Store. Diehard fans may also want to check out the Syfy Channel's other iOS apps like Ghost Hunters Haunted House Finder.